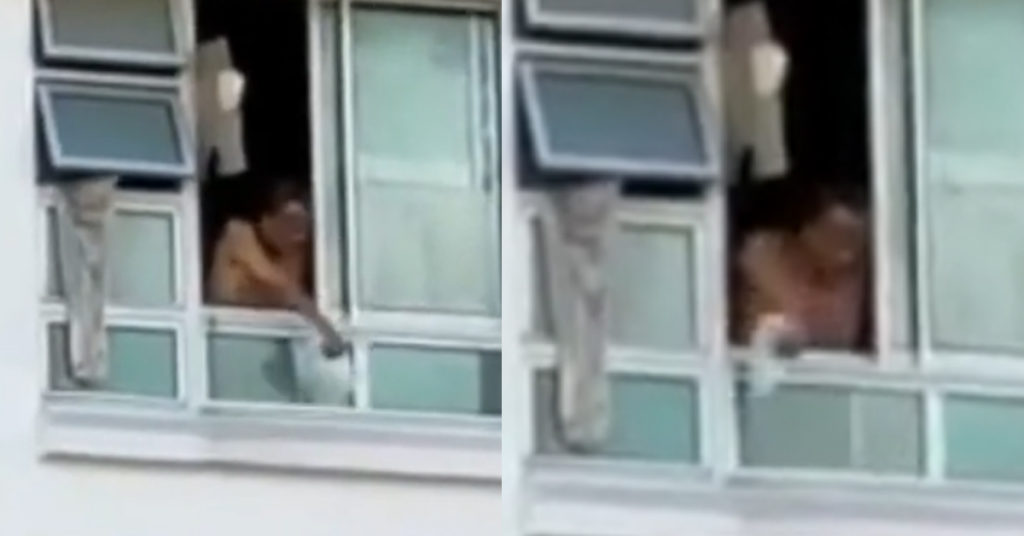 A video was uploaded on Facebook after a man was spotted pouring urine out of his window
According to the Facebook user who spotted the man, he said that the man was pouring unknown fluid down from his HDB unit and he said the fluid smelled like urine with a foul smell. Despite confronting the man, he has not stopped "marking his territory".
This is considered high rise littering.
Full Video Loading…