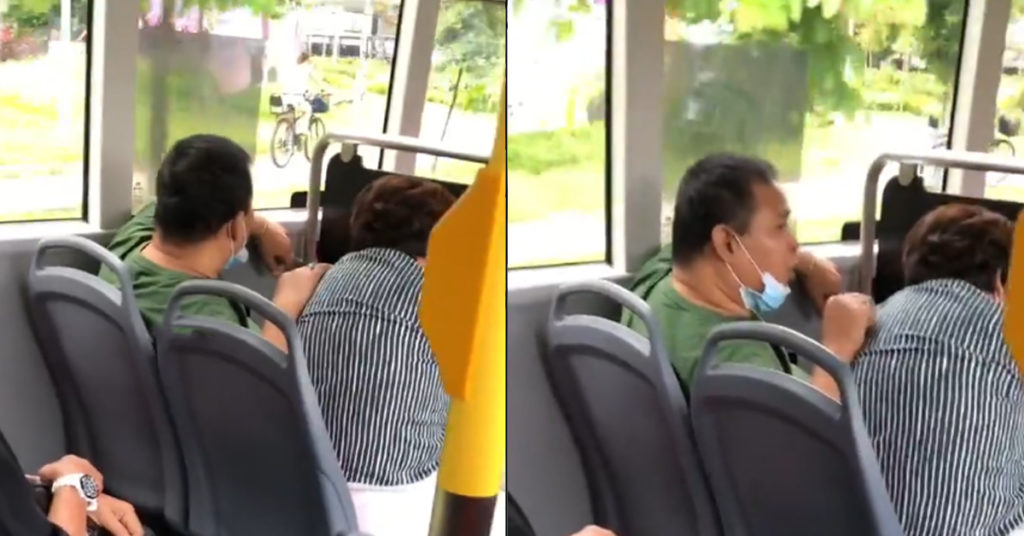 A netizen uploaded a video on Facebook after witnessing a man talking c**k on the bus and not wearing a mask.
Chatting happily macham he immune.
For non-compliance with safe management measures under the COVID-19 offenders may be jailed for up to six months, fined up to S$10,000, or both.
If they are caught by the Police for not wearing a mask or not wearing a mask properly they can be charged under the Covid-19 (Temporary Measures) (Control Order) Regulations 2020.
Penalties include a fine of up to SGD$10,000 and jailed for up to six months.
Full Video Loading…