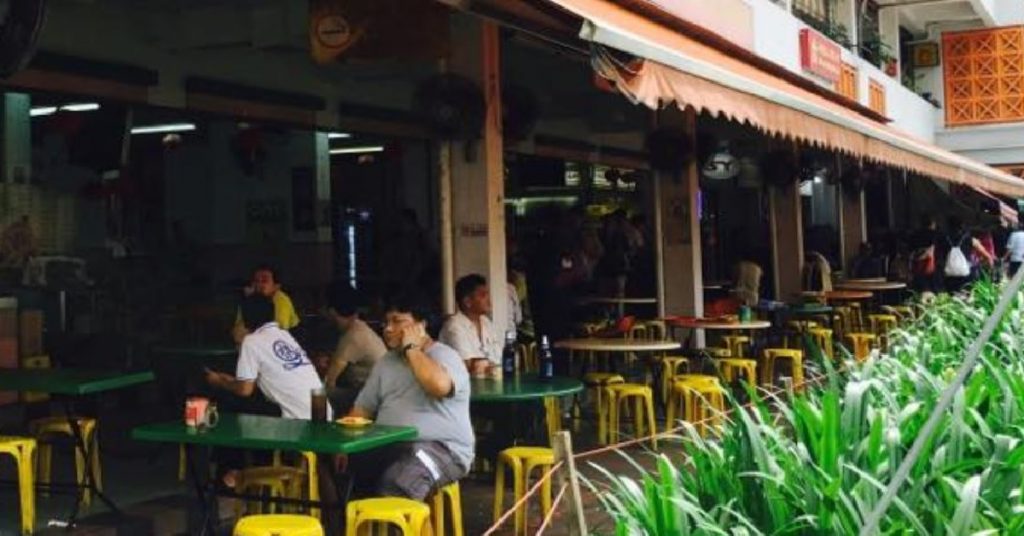 Yesterday, on the 28th of June, in a coffeeshop situated at Upper Cross Street, at around 5:34pm, in an incident as reported by ZaoBao – an intoxicated old man teased a woman by asking her "how much?", insinuating that she was a sexual escort.
This peeved the woman's husband, who took offence and smashed a beer bottle on the man's head.
Police could be seen at the scene speaking to witnesses.
Broken bottles and overturned cutleries could be seen strewn all over the floor as a massive crowd gathered outside the coffeeshop.