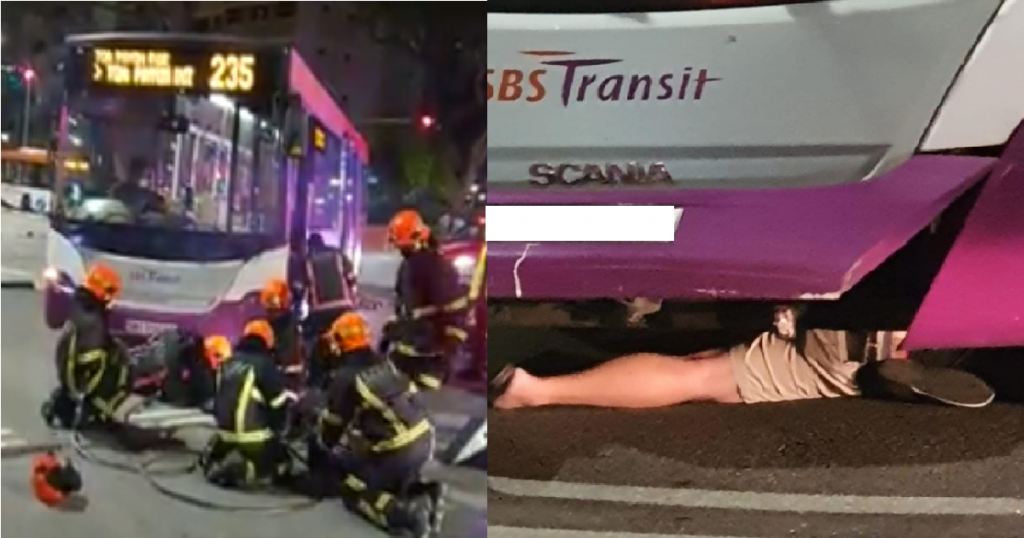 A video surfaced on Facebook showing a man being pinned under a bus following a traffic collision.
The man was trapped under the bus as SCDF personnel desperately tried to extract him from the vehicle as precious seconds ticked away.
It is understood that the bus driver was purportedly arrested for dangerous driving causing grievous hurt.
The victim was conveyed to Tan Tock Seng Hospital.
At the time of writing, the condition of the victim is unclear.
FULL VIDEO LOADING…
Image and video source: Raven Qiu via Complaint Singapore Facebook