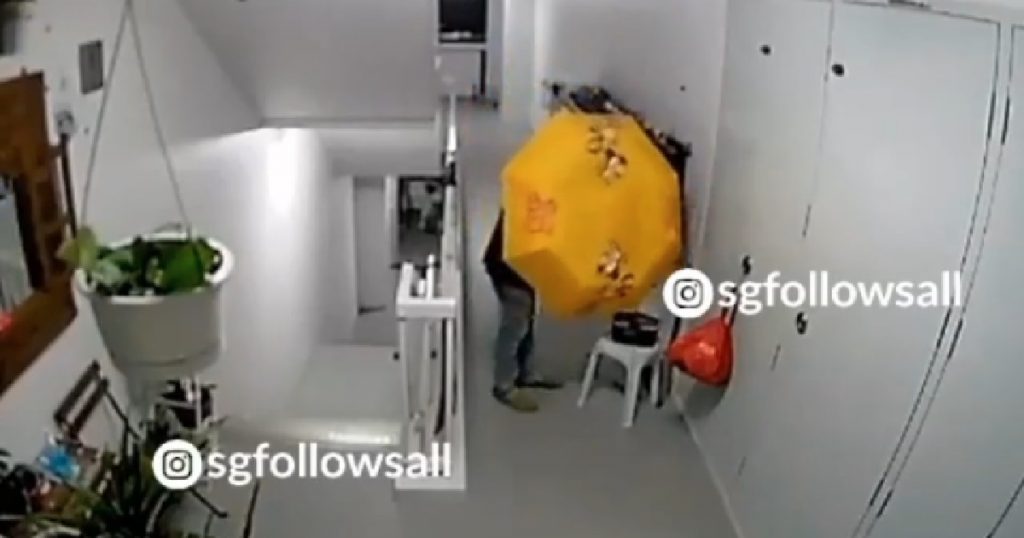 A video was uploaded recently on the Instagram page sgfollowsall which shows a pervert stealing undergarments.
The pervert even used an umbrella to shield his face from the CCTV while he stole several female undergarments. The incident happened at 340 Tampines St 33 at around 3am on the 1st of October.
A police report has been made.
FULL VIDEO LOADING…