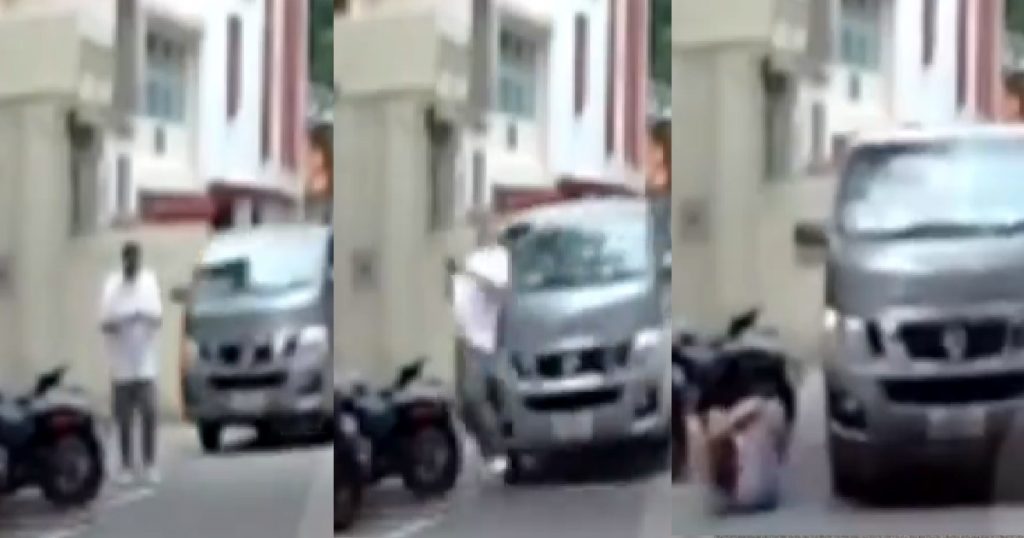 A video surfaced online of a purportedly 40-year-old man using his phone while walking on the side of a road, before he got knocked down by a Nissan van.
The man could be seen fiddling with his phone and was oblivious to his surroundings, while the driver of the van (for whatever reason) didn't see the pedestrian right in front of him/her and ran him over.
The incident happened on September 11 at Sophia Road.