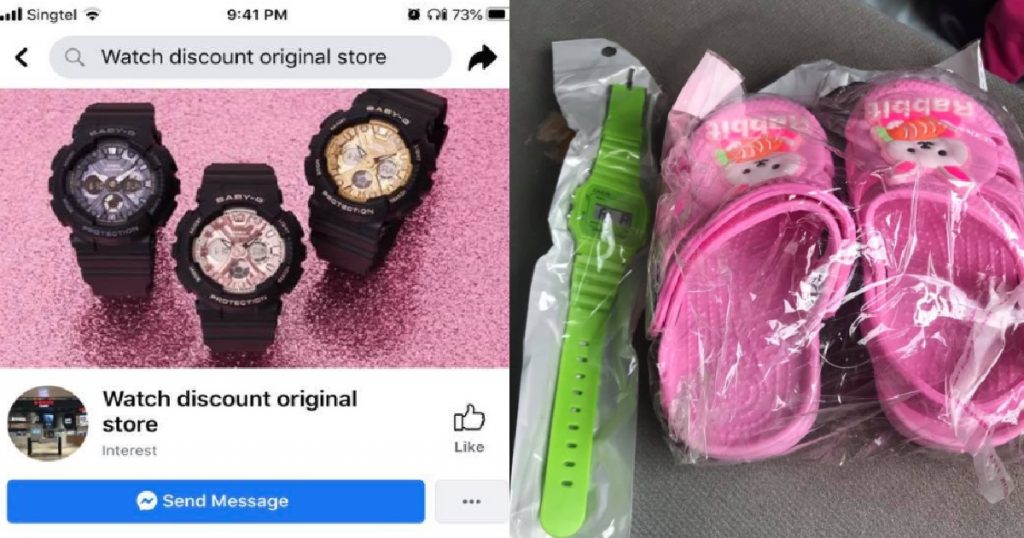 Facebook user Eva Capua shared how she placed an order a of "Baby-G" watch and received a cheap watch and kids' slippers instead.
She alleged that she paid $58 Cash On Delivery and when she opened the parcel, the contents were totally different than what she ordered and paid for.
She allegedly placed the order from a Facebook shop.