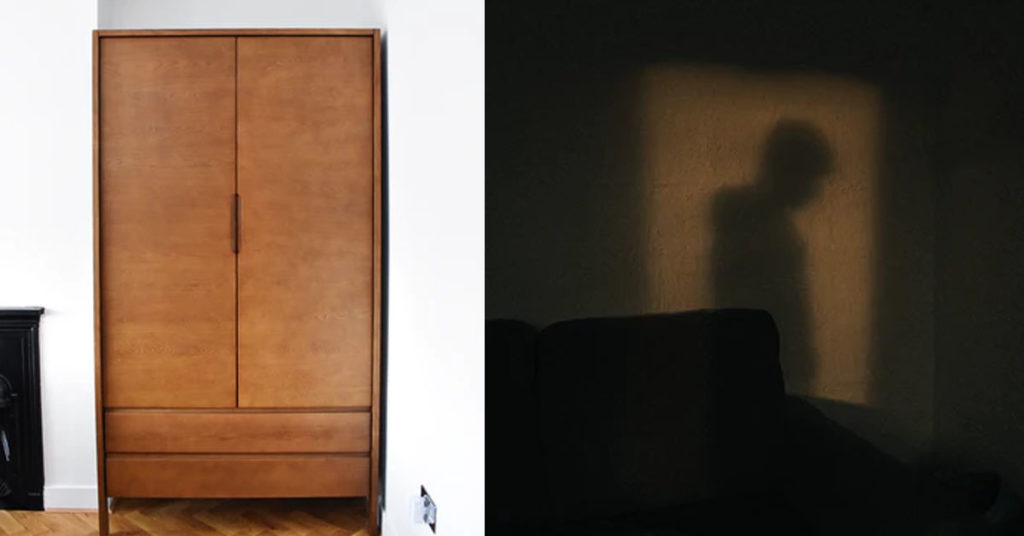 I have been married for 2 years and have started cheating on my husband for the past few months as he is often too busy with work and does shift, so I do get lonely especially during weekends.
It was my birthday and my husband had informed me he needs to leave home for night shift. After he left in the evening, I invited 'Roy' over. While we were making out on the bed, I suddenly heard the main gate unlocking.
We quickly grabbed everything and threw in my cupboard and 'Roy' hid inside. It was actually my husband who had lied about going to work, but had instead bought food and had fetched my parents over to specially celebrate my birthday. It was the most NERVE WRECKING 3 hours of my life while I was eating with my family with 'Roy' inside my cupboard. It was only after my parents left and my husband was in the bathroom that 'Roy' managed to sneak out.
I had also realized that Roy's shoes happened to be stuffed under the shoe rack and it was so so fortunate that nobody saw the pair of shoes.
I feel so bad about cheating on him now, do I own up and tell him about what had happened in the past few months?