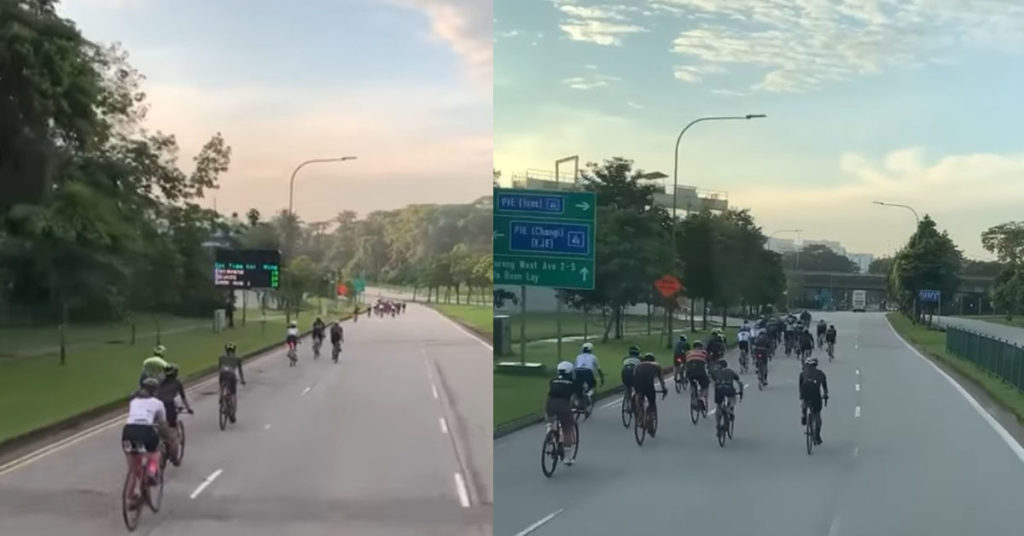 Cyclist saw occupying whole lane again.
Every Saturday morning there is always a bunch of cyclists who blocks the whole lane instead of staying in a single file.
Look at all this monkey block lane and violate Covid-19 rules. At least 20 of theme were caught on film.
For non-compliance with safe management measures under the COVID-19 (Temporary Measures) (Control Order) Regulations 2020, which is punishable under Section 34(7) of the COVID-19 (Temporary Measures) Act 2020, offenders may be jailed for up to six months, fined up to S$10,000, or both.