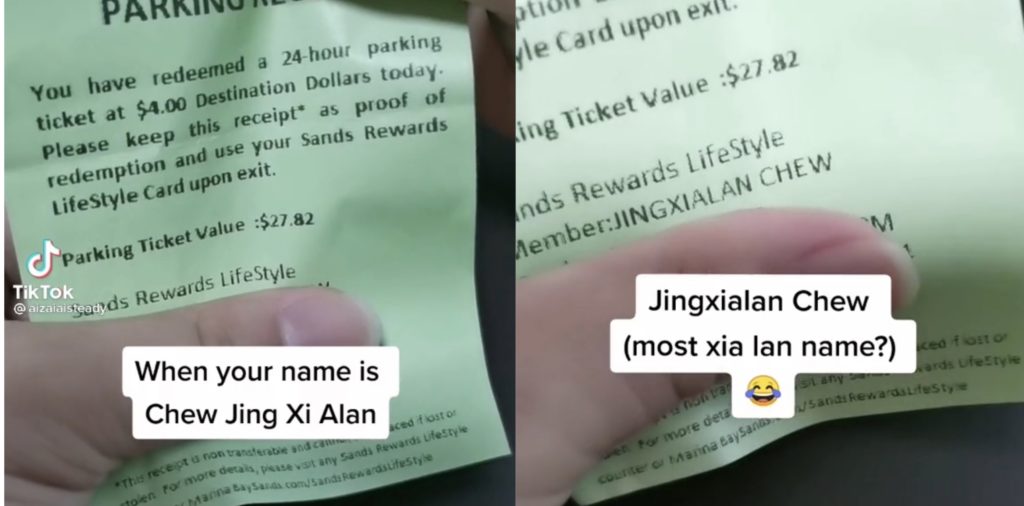 A netizen has shared a video on Tiktok about how the kiosk at Marina Bay Sands (MBS) has combined his name into a very different meaning.
It is very common for systems to put names in a particular order, and because of this many names especially in Singapore will turn out to be very different.
For example, if your chinese name is Ah Gong, first name is lai, and surname is Liao, it will be Ah Gong Lai Liao in the system.
In the netizen's case, the name combined together with no proper spacing became "Jingxialan Chew".
Full video loading…
Image and Video source: @aizaiaisteady Tiktok