In Singapore, a recent incident involving a McLaren driver has shocked netizens. The driver, who was allegedly under the influence of alcohol, crashed his car and abandoned his girlfriend inside the vehicle.
This incident has sparked outrage and raised concerns about the prevalence of drunk driving and the safety of individuals on the road.
The netizen who posted the photos said:
"Received info from member. Suspect drink driving. Driver MIA and left gf behind inside car. Then paramedic rescue the gf but driver nowhere to be found. Car is a McLaren. Suspect drink driving Haizzz…sien ah sienn…"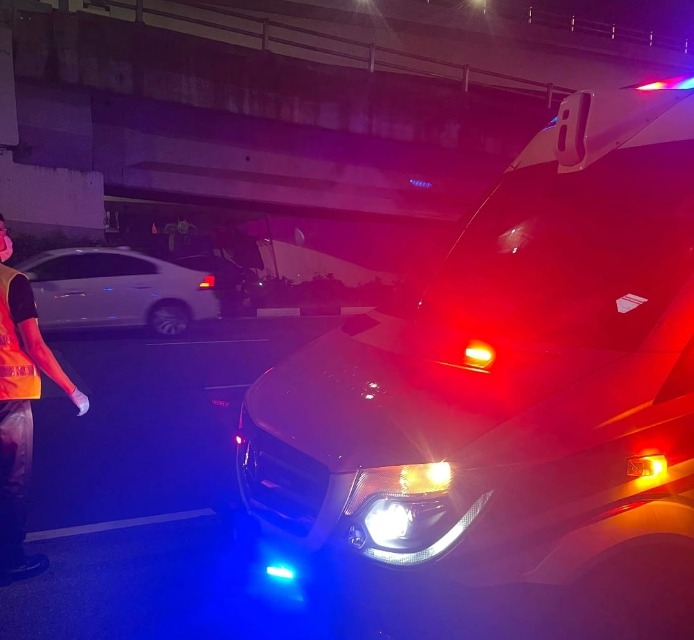 The McLaren Driver's Alleged Drunk Driving
On that fateful night, the McLaren driver was allegedly intoxicated when he decided to get behind the wheel. Despite the known dangers of drunk driving, he chose to ignore the risks and put his own life and the lives of others at stake. This reckless decision would have dire consequences.
The Car Crash
As the McLaren driver sped down the road, his impaired judgment and reflexes led to a devastating car crash. The impact of the collision caused significant damage to the vehicles involved and resulted in the car getting completely destroyed.
Abandoning Girlfriend Inside the Car
Adding to the gravity of the situation, the McLaren driver made a shocking decision to abandon his injured girlfriend inside the wrecked car. This act of callousness and disregard for human life is deeply disturbing. It raises questions about the driver's character and highlights the need for stricter penalties to deter such behavior.
Legal Consequences and Penalties
In Singapore, drunk driving is a serious offense that is met with severe legal consequences. Those found guilty of driving under the influence of alcohol face hefty fines, suspension or revocation of their driving license, and even imprisonment. The McLaren driver's actions may result in criminal charges, further emphasizing the gravity of his irresponsible behavior.
Public Reaction and Social Media Coverage
News of the McLaren driver's alleged drunk driving quickly spread through social media platforms, garnering public attention and outrage. Citizens expressed their concerns and shared their personal experiences related to drunk driving incidents.
Source: