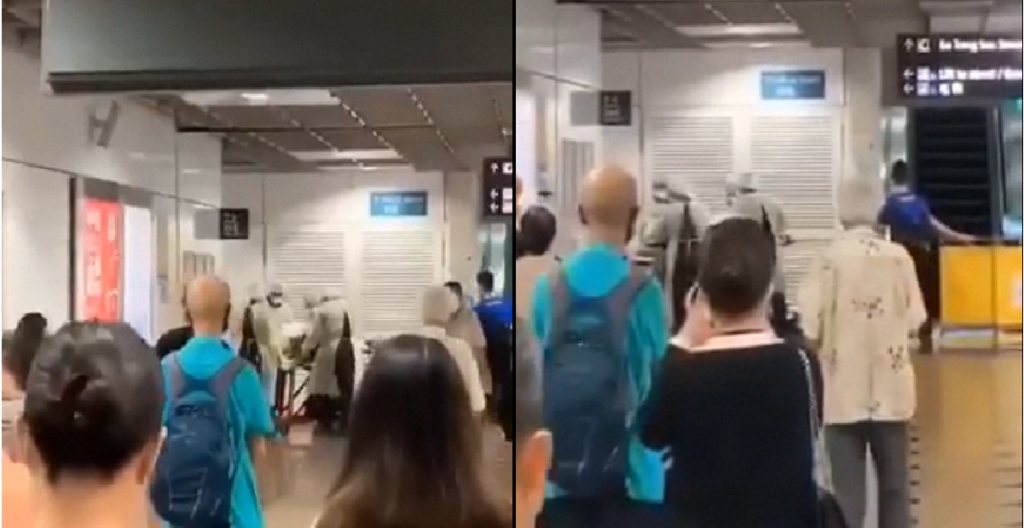 A video has been send to Singapore Uncensored by a Netizen, where a few medical personnel was seen moving what appears to be a person at ChinaTown MRT.
Another man in blue was seen barricading the escalator there was going up.
It is unclear what happened, but commuters on the scene were dumbfounded and kept their distance from the stretcher.