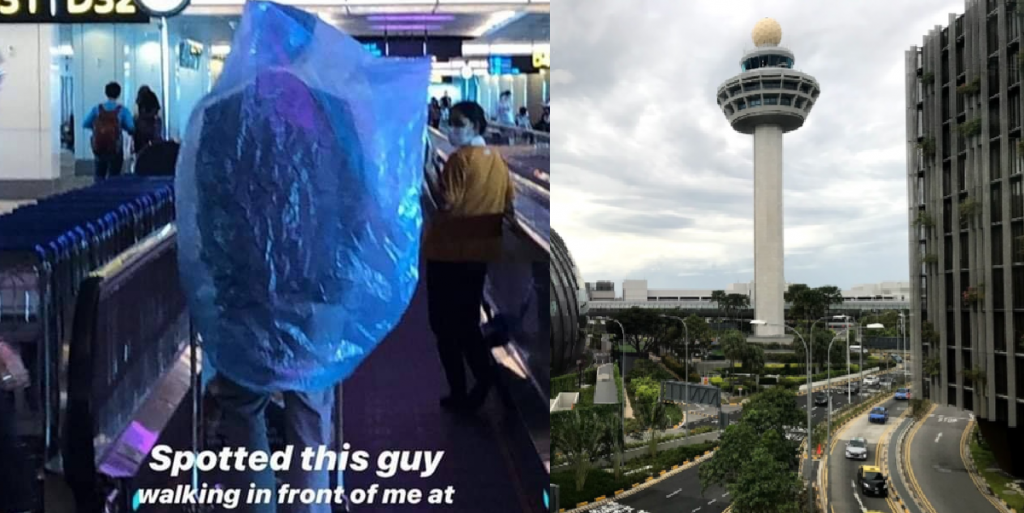 A man in a nice business suit was seen covered in a trash bag. A netizen claimed that the man just alighted and was seen going towards immigration.
He was seen wearing the garbage bag like this all the way till he reaches custom immigrations where he had no choice but to take off to proceed with the stamping of his passport.
A Changi Airport staff believed to be a cleaner was dumbfounded and stared at him.