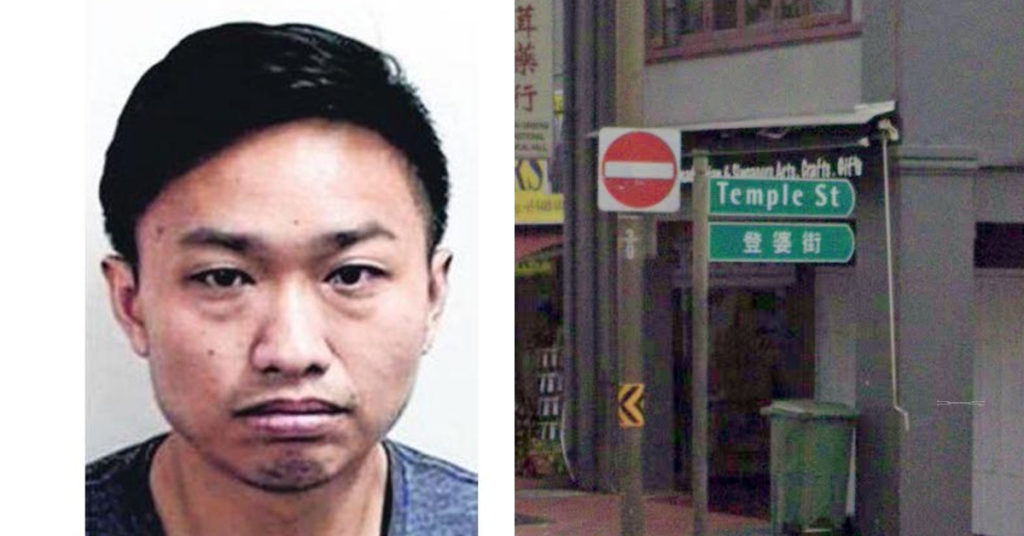 Two men armed with a knife threatened 4 masseuses with the weapon and asked for money. They managed to robbed SGD$1,000 and later escaped to Toa Payoh.
The Police were alerted and they were arrested within 5 hours.
37-year-old Gih Soon Kim was charged earlier today(Sep 25) for armed robbery. The charge stated that he was involved in a robbery with his accomplice 42-year-old Angelo Huang Ze Jiang at a commercial unit on the third floor of Temple Street in Chinatown at around 3 AM on September 24.
The two were accused of robbing a total of SGD$1,000 yuan in cash from 4 victims.
Pretended to be customers
It is understood that the unit involved in the incident was a massage parlour and the 4 men enter the establishments as customers but the moment they came in they robbed the place.
After the two suspects robbed the place, they fled immediately. At around 3.15 AM. the police arrived on site. Officers from the Central Police Station and Tanglin Police Station managed to track the defendant and arrested him at Toa Payoh within 5 hours.
A knife was also seized as evidence during the arrest.
They can be punished to 3 to 14 years in jail and at least 12 strokes of the rotan if convicted of armed robbery.