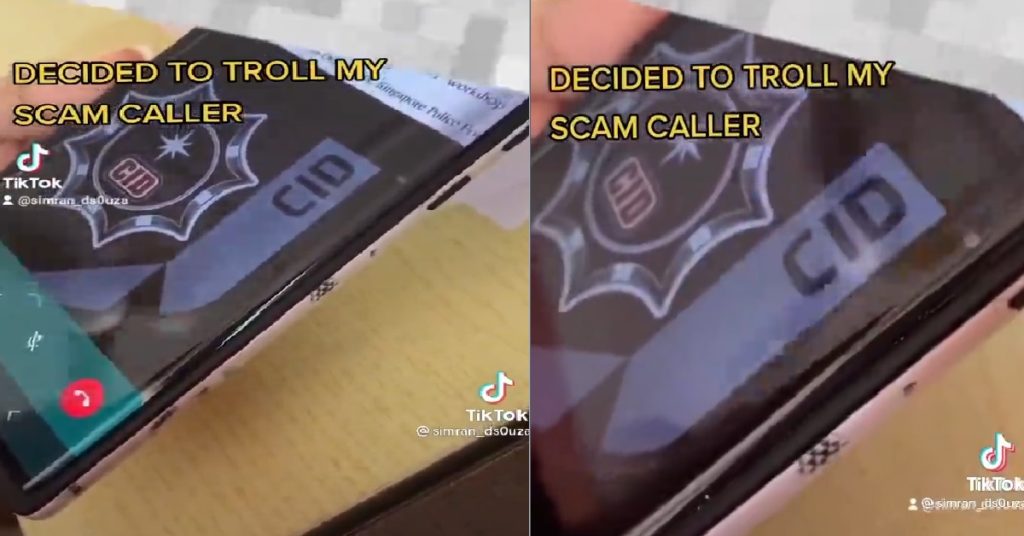 A video emerged online showing a woman trolling a scammer calling from India.
The scammer introduced himself as "Chiang Forteen" and told her that he was with the CID, and that her ATM card was not updated with CID.
He then proceeded to ask her for her banking details and NRIC.
Here is the epic video.
FULL VIDEO LOADING…
Image and video source: @simran_dsOuza on TikTok