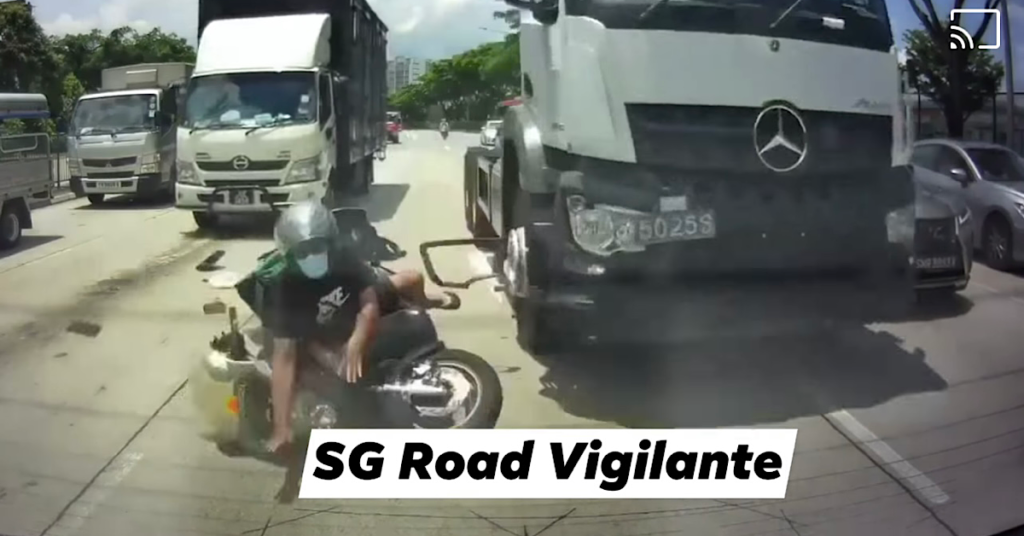 A video of an accident involving a Mercedes truck and a Motorcycle has been making its rounds on social media.
The accident happened on 6 September at around 1348 hours at the junction of Woodlands Road and Sungei Kadut Ave.
The Mercedes truck failed to stop and crashed into the rider, sending him flying.
Luckily, he seems to be okay as he could still stand up and walk towards the truck.
Full video loading…
Image and Video source: SG Road Vigilante Youtube