The March school holidays are upon us and many Singaporeans are looking to head into Malaysia for a short holiday.
Photos emerged online showing the huge congestion on the Causeway as of 10.20am earlier this morning, with a netizen sharing that the jam started at 6pm yesterday, from Mandai.
One traveler who was stuck in the jam, Agnes Goh, said that she took 2 hours to get within 1km of Singapore Customs, and had to battle drivers and motorcyclists who kept cutting queues.
Here is what she said
I have queued 2hrs to reach 1km near Sg custom. These cars just came and caused issue at motorbike lane. Singapore government not doing anything!
After clearing Sg custom, it took 30mins to cross 60% of causeway.. Malaysia side is organised.. all keep in lane. Unlike Singapore..
ICA's statement on Facebook
Heavy departure traffic due to tailback from Malaysia at Tuas Checkpoint has subsided. However very heavy departure traffic at Woodlands Checkpoint remains.
Travellers can expect delays up to 3 hours due to tailback from Malaysia. Travellers may wish to postpone all non-essential travel to avoid getting caught in the congestion.
Travellers are advised to check the traffic conditions before embarking on their journey. Follow ICA Facebook for more updates.
Netizens' comments
Hahahaha endure, you guys can make it. Just like Subaru challenge worst than these jams right
The effect of a Country with a strong exchange rate
Them: School holiday go in sure mad jam!
Still them: Return last day sure mad jam!
Again them: Return last day enjoy to the fullest!
Finally them: Wah lao eh jam sibei long leh! Siao ah? Custom why so slow?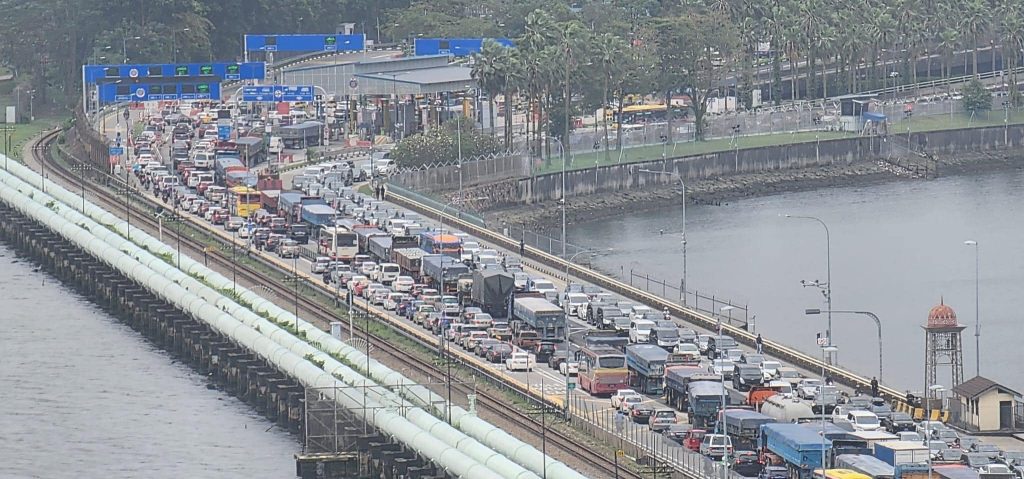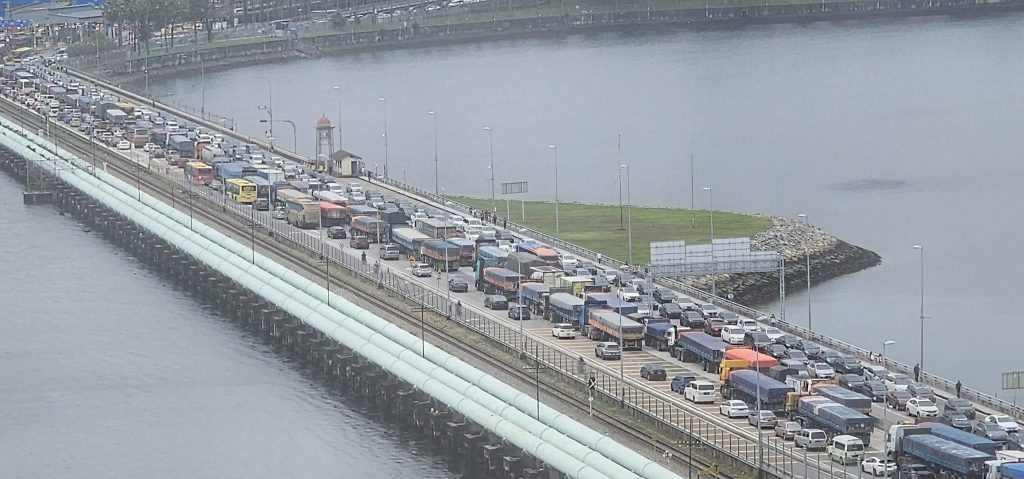 Images source: Nixs Azazil Carrington, Di Wa Jing and Agnes Goh on Facebook