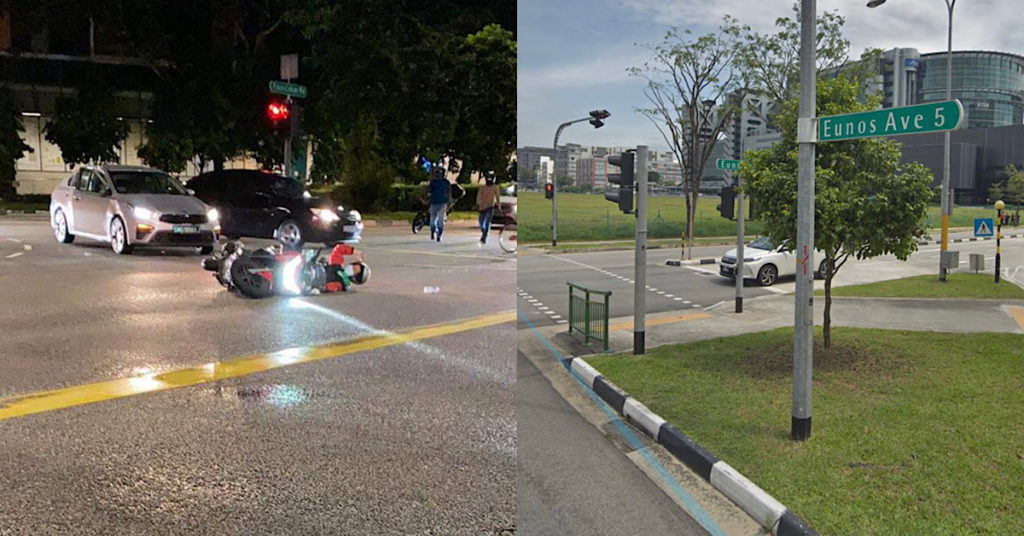 A netizen has just spotted the aftermath of an alleged bike accident that is happening at the junction of Eunos Ave 5.
A closer look at the picture sent by the netizen shows a biker lying on the road with his motorbike toppled.
The netizen did not manage to see the process of the accident but guessed that the bike must have skidded due to the slippery conditions of the road.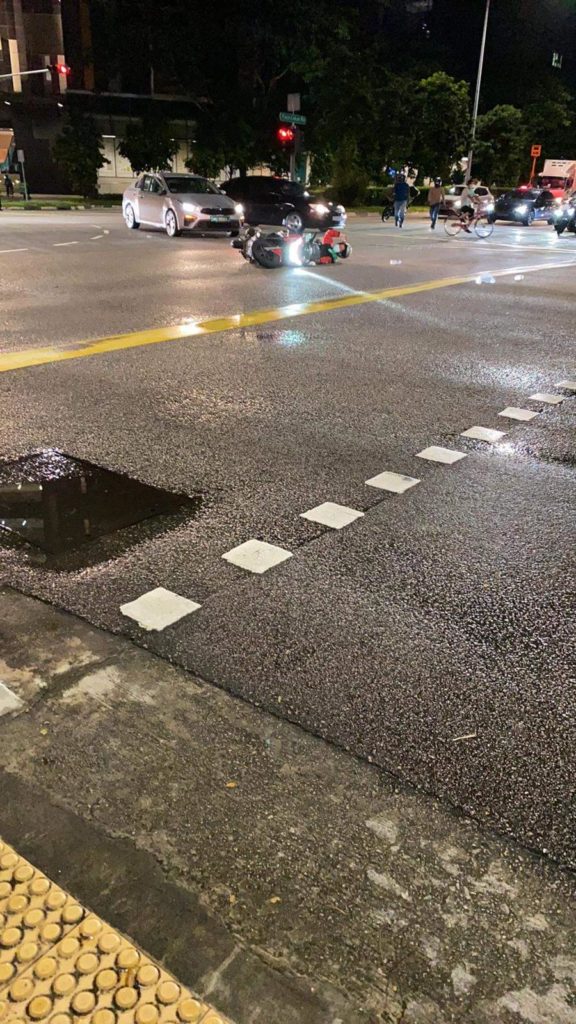 Image source: Anonymous netizen and Google Maps