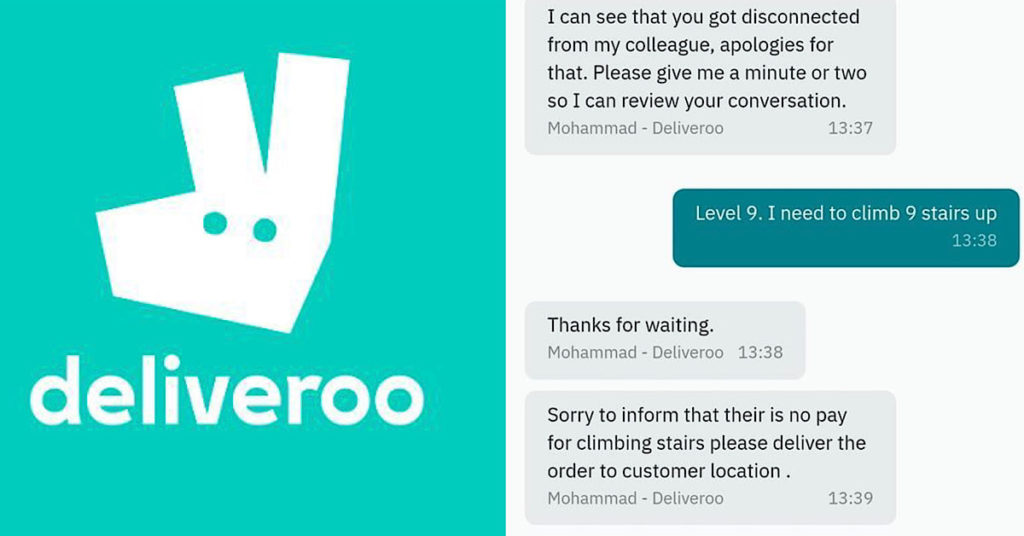 A netizen who is a Deliveroo rider shared a snapshot of his conversation with Deliveroo's rider support on Facebook.
From the conversation between him and Deliveroo support, we can see that he is telling the agent behind the screen that he needs to climb up 9 flights of stairs to deliver his order as the lift has broke down.
The agent then replied him that they do not pay for staircase climbing but still asked the rider to continue fulfilling the order before emotionlessly saying that they are going to end the chat with the rider.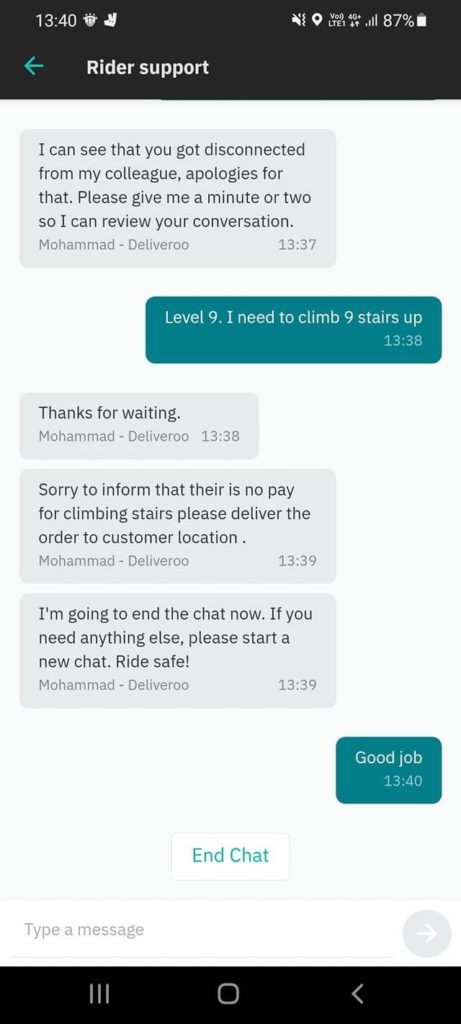 Image source: Facebook user Roy Gytoya