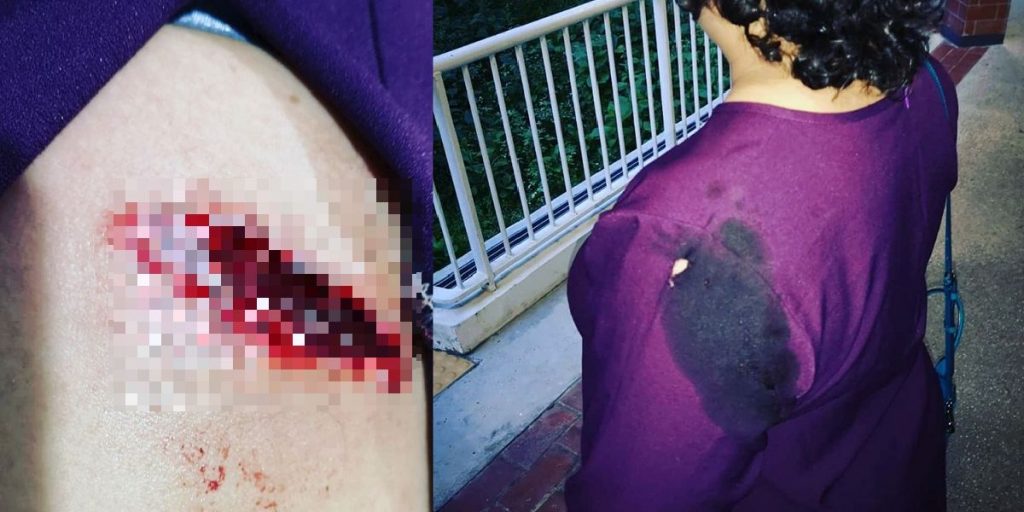 On Thursday, 9th Jan 2020 at about 6.45pm as I was travelling along PIE twds Tuas (I was going to CCK), somewhere near to Toh Guan Rd exit, I got hit by a fallen metal pipe/rod of about a metre in length from an OTC (Open Top Container) truck ferrying metal recyclables that was travelling on the CENTRE LANE.
I was on the first lane. Mind U, a class 4/5 vehicle with such unsecured load and travelling on the CENTRE LANE of the expressway caused me so much pain that could have cost me my life. I was not directly behind that truck, I was beside the 2nd car that was behind that truck when I saw something flew out from the top of the truck.
As it got nearer and at the speed, it was falling, I realised it was an iron rod/pipe! I ducked to avoid it hitting my face or head but it hit super hard on my left shoulder instead as I have no way to swerve my Z800 coz traffic was rather heavy.
I was very lucky not to lose control of the heavy bike I was riding, if not, I may have lost my life there or got run over by the vehicle(s) behind me. By the time I looked up to regain my composure, the truck was already trying to keep left and the car behind it then obscured my vision to identify the truck's plate number but only thing I remembered was that the truck has a grey bucket and has no netting to secure its load.
I believe the metal piece hit the vehicle(s) behind me after it hit me.
I was unsure if the truck exited to Toh Guan Road or merely keeping left and continuing with the flow. I couldn't pull over to the side due to the volume of the traffic. With a bloodied left shoulder and a torn blouse's sleeve,
I continued my journey to my destination, took my stuff, rode back home and park my bike before going to the A&E to seek treatment. It was by this time that I started to feel giddy. The whole drama left me with a very deep laceration, non-stop dripping of blood and a very sore feeling to my neck and shoulder (strong contusion).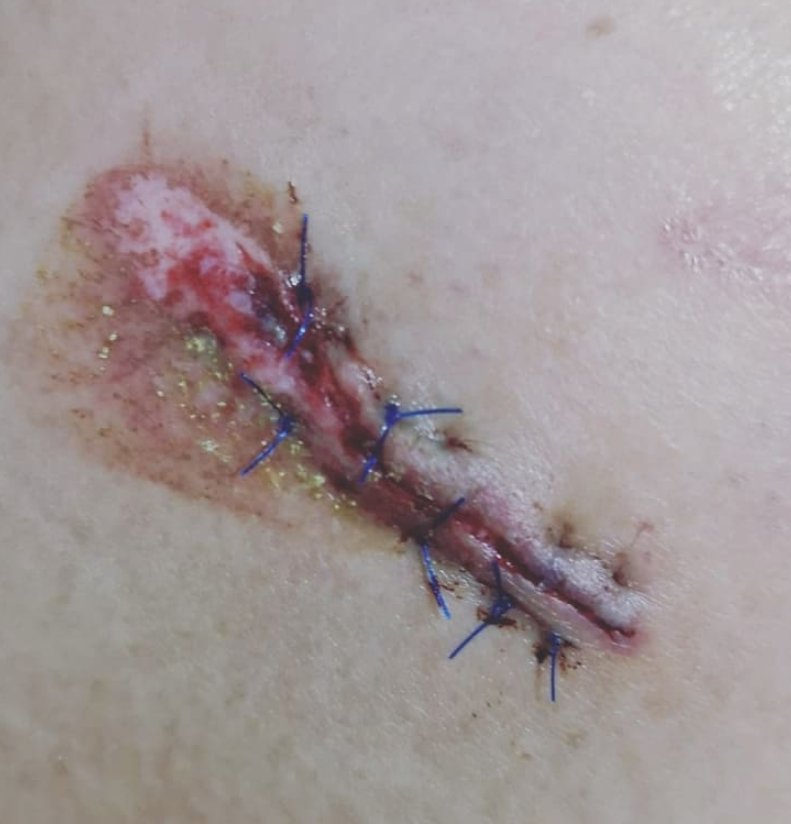 Received about 12 stitches in total, underneath and on the surface and given more than 3 days MC. A police report has been lodged and TP is investigating the case. Blardy stupid driver, how can U not secure your load with netting and causing danger to others?!!