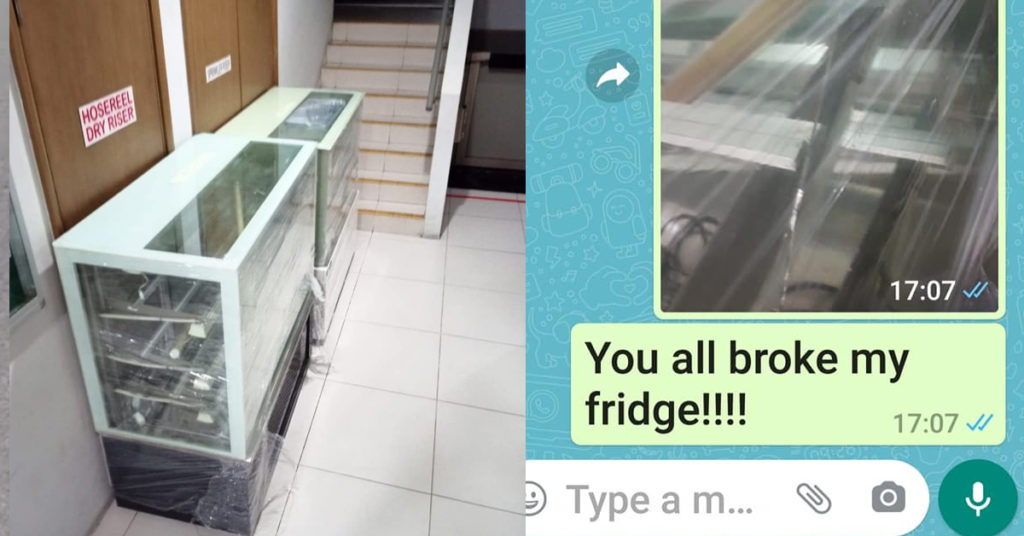 Look! The mover we engaged to move our chillers. Claimed that they do not have enough manpower to carry the chillers up the stair upon reaching!
We discussed & agreed they will send back the chillers to the original pick up location the next day between 9 am to 10 pm! The mover did not do so! Yet left our chillers at building common area without informing us!
When we found the chillers the next day, one of the chillers was found damaged with cracks! And interior shelves and bulbs were all dropping off and broken.
Tried to contact the mover, but they do not response.