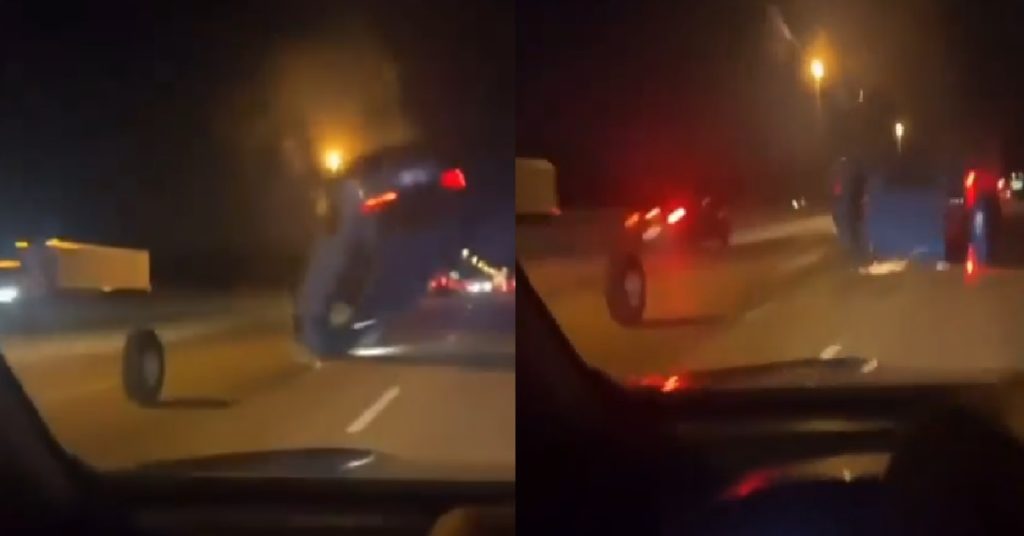 A video emerged online showing a car getting into a car crash in the most inexplicable of ways.
The car was seen cruising on the road when its tyre suddenly dislodged from the car, and the car then drove over the fallen tyre.
The car then shot up into the air and spun 360 degrees, crashing into the ground.
The incident did not happen in Singapore.
FULL VIDEO LOADING…
Source: Paul Chomiak on Facebook