non Finance, non loan, non property, non banking, non credit card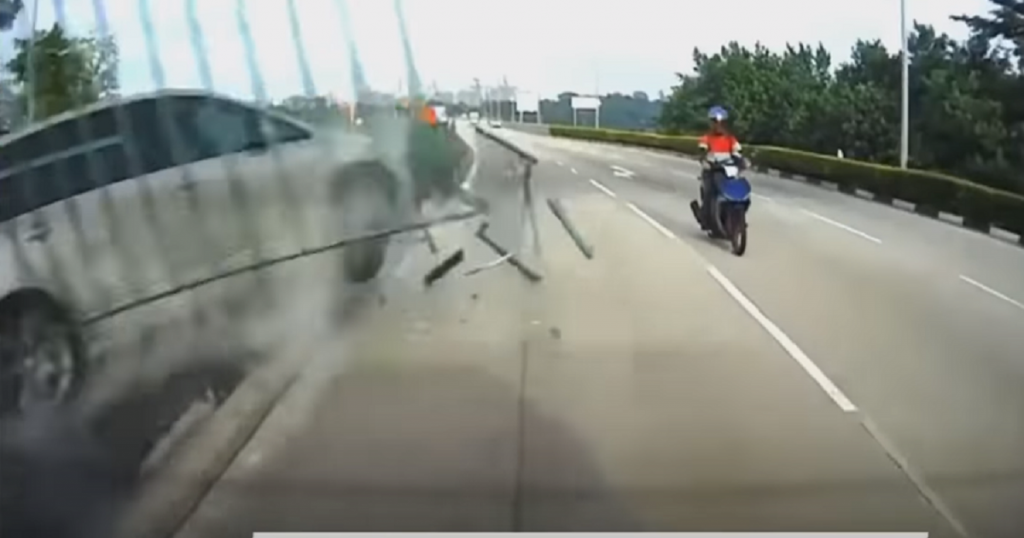 This incident happened on the morning of 22nd November 2020, a video displaying an SUV which was speeding along the bend of yishun dam lost control and crashed into the barricade.
According to SGRV, a video was captured by an incar camera from both front and rear, showing an SUV speeding along Yishun Dam. The rear camera captured the SUV that lost control and crashed into the fence.
After the SUV crash into the fence, part of the fence flies towards and over the opposite side of the road and almost hit an oncoming motorcycle.
Investigations are ongoing.
FULL VIDEO LOADING…..