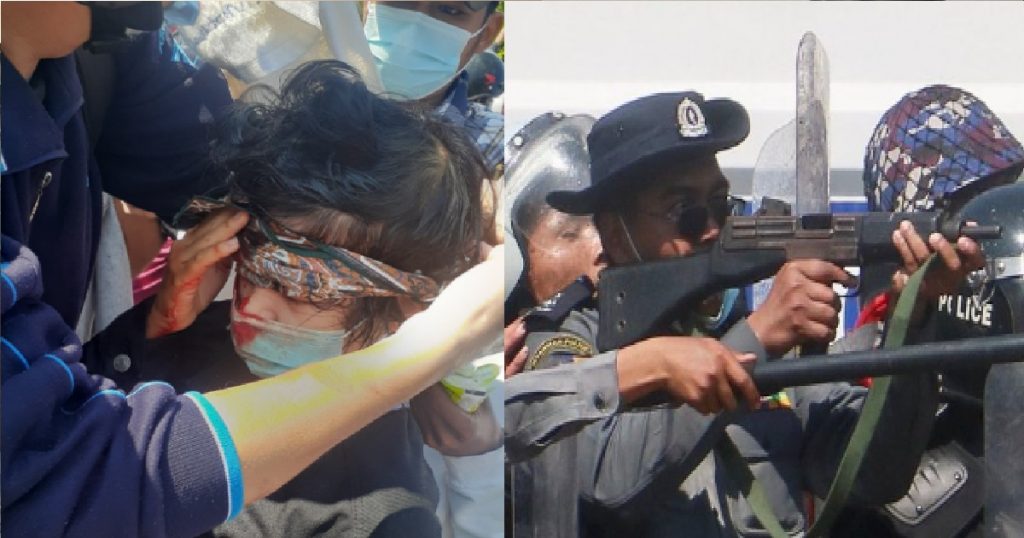 Myanmar police purportedly fired live rounds on unarmed protesters, with a 20-year-old woman shot in the head.
The woman's injuries were fatal and she unfortunately didn't make it.
At least six people were injured, with two in critical condition.
Another man was also shot in the chest with a live round by the police, according to a volunteer medic at the scene.
WARNING, GRAPHIC CONTENT.
Images and video sources: @Myanmar_Now_Eng, @TostevinM and @mrattkthu on Twitter