non Finance, non loan, non property, non banking, non credit card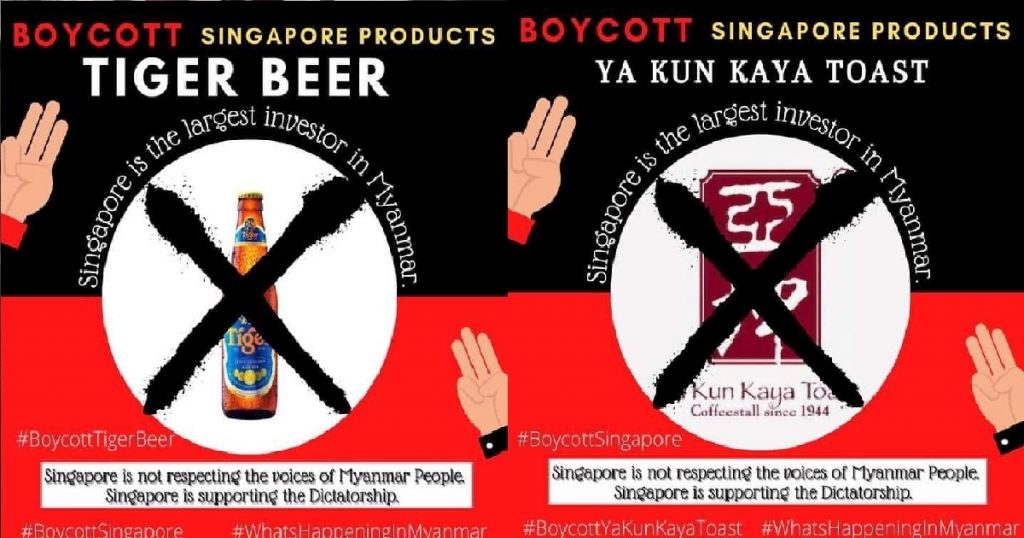 Graphics and posters calling for the boycott of Singaporean brands such as Tiger Beer, Ya Kun Kaya Toast, Crystal Jade and BreakTalk have been circulated on Twitter by Myanmar protesters against the military.
They claimed that Singapore is not respecting the voices of the Myanmar people, and that Singapore is supporting the dictatorship.
They added that Singapore is the largest investor in Myanmar and that we are key to cutting off the military's wealth.
Protesters were also seen gathering outside the Singapore Embassy in Yangon, calling the MAS and UOB to stop processing transactions for the Myanmar military.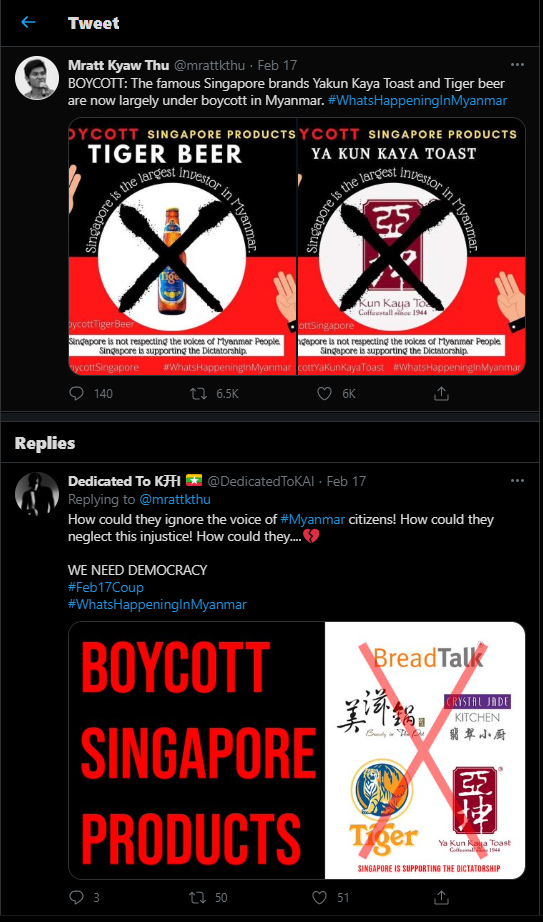 Images source: @mrattkthu on IG