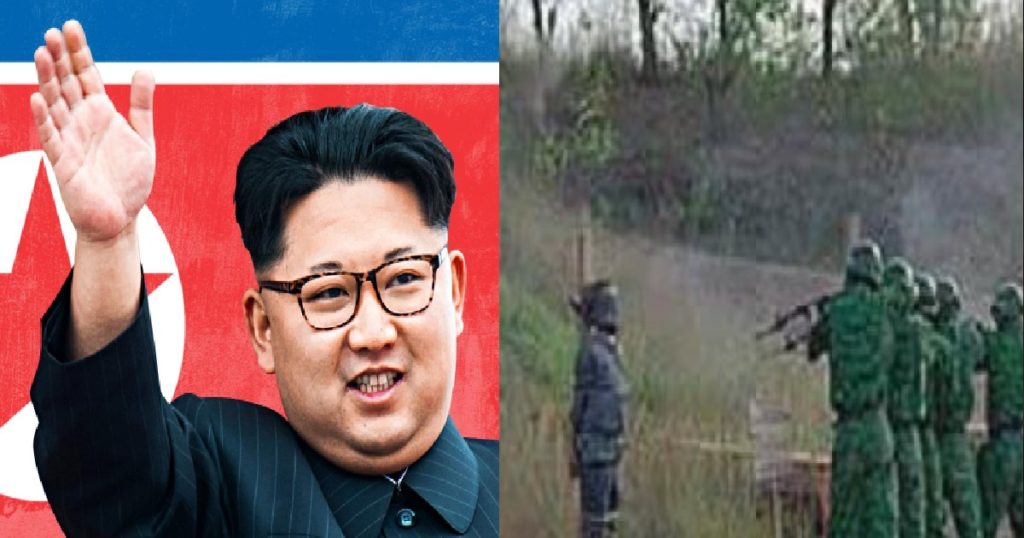 A North Korean man, surnamed Lee, was publicly executed for illegally selling USBs and CDs with South Korean movies, dramas and music videos inside them.
The man was executed via a firing squad, in front of a crowd of 500 people.
Lee's immediately family was also forced to watch the execution, with them being in the front row.
Lee was a chief engineer at the Wonsan Farming Management Commission when he was caught by the daughter of the neighbourhood watch unit's leader, secretly selling the South Korean entertainment.
She reported him to the authorities, who then arrested him.
Lee's wife, son and daughter collapsed where they were standing after watching him get executed, before being picked up and sent to a political prisoner camp.
Images source: wallpaperaccess.com and handsoffcain.com (firing squad image used for illustration purpose only)