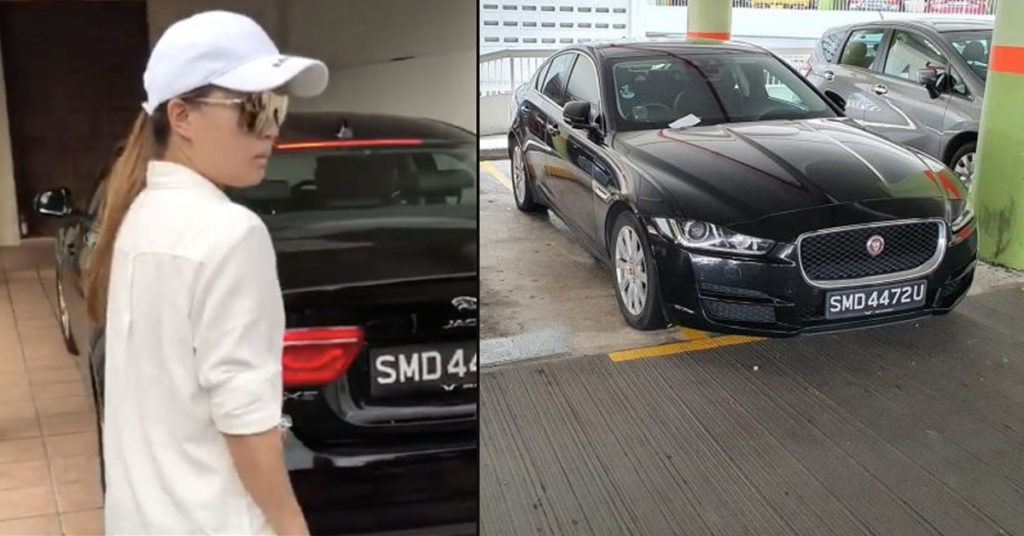 The infamous woman who was recently jailed for the death of several dogs had her car poked by nails at Chinatown.
The Jaguar SMD4472U was the same jaguar that appeared in the home of Platinium Dog Club owner.
A note was left behind stating that she does not know how to park and nails has been poked into the wheels of the vehicle.