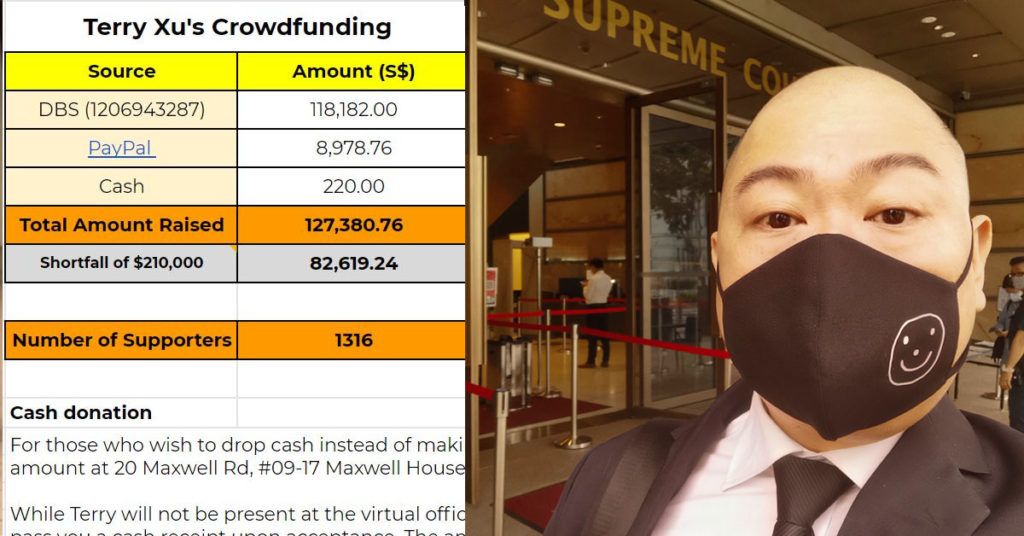 Terry Xu the editor of The Online Citizen was ordered to pay Prime Minister Lee Hsien Loong SGD$210,000 after he was sue in a defamation lawsuit.
Last night, Terry Xu posted an update on his Facebook stating that he has reached 60.66% which is SGD$127,380.76. He is still short of SGD$82,619.24
5 Sept 2021 2359hrs Update on Crowdfunding for Defamation Damages to Singapore Prime Minister.As of 11.59 pm today, you have helped to raise S$127,380.76.
In total, 1316 individuals have come together to raise this amount. The donation amounts range from S$0.01 to S$3,838.