The Immigration and Checkpoints Authority (ICA) previously warned that the Woodlands and Tuas Checkpoints could be facing heavy congestion due to the National Day weekend.
And it has been proven true with long snaking queues and heavy traffic jams seen on 5 August.
Class 95 DJs, The Muttons, shared photos of their trip to Malaysia, showing an insanely packed Sultan Iskandar Building at about 12pm yesterday.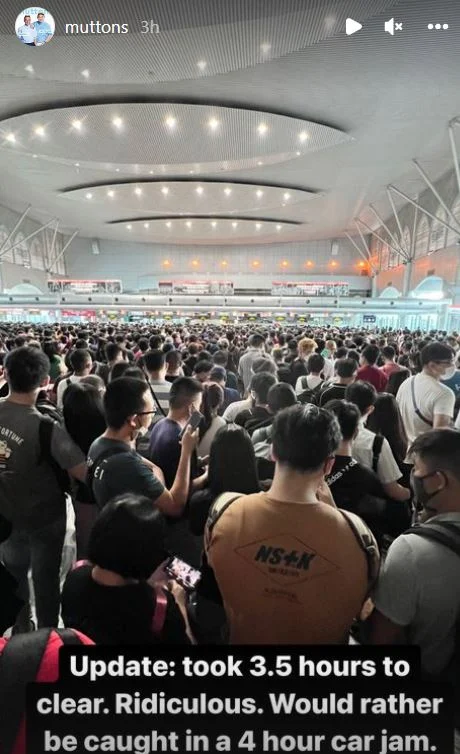 It took them 3.5 hours to clear the customs, where they had to stand in the sea of people, and they said that they would much rather be caught in a 4-hour car jam instead, presumably because they can sit down.
Other netizens shared photos of the insane crowds at the JB customs, with the queues snaking all the way to the escalators.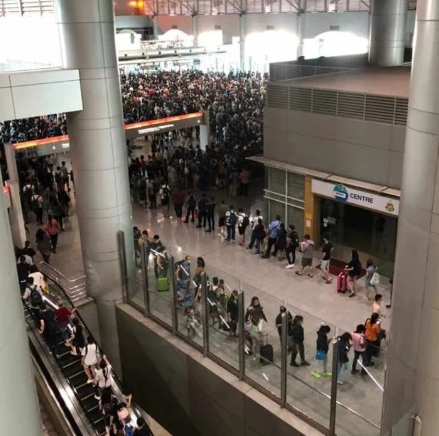 Another netizen shared that on the Singapore side of the customs, everything was smooth – it was only after crossing over to the Malaysia side of the customs did things start to get congested.
Things weren't much smoother on the vehicular side, with traffic along the causeway doing not much better either.
The traffic was so congested that it came to a standstill at the motorcycle lane towards the CIQ building, with the motorcyclists congested together while waiting.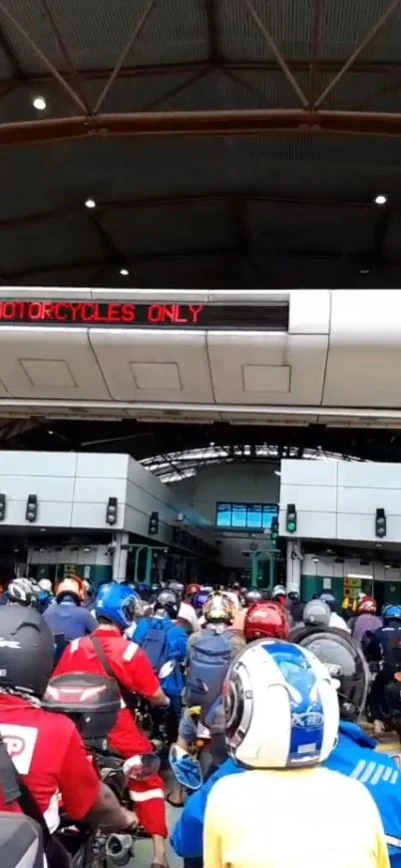 ICA's travel advisory on 4 August
𝗧𝗿𝗮𝘃𝗲𝗹 𝗔𝗱𝘃𝗶𝘀𝗼𝗿𝘆 𝗳𝗼𝗿 𝗨𝗽𝗰𝗼𝗺𝗶𝗻𝗴 𝗡𝗮𝘁𝗶𝗼𝗻𝗮𝗹 𝗗𝗮𝘆 𝗛𝗼𝗹𝗶𝗱𝗮𝘆
Traffic flow through Woodlands and Tuas Checkpoints has gradually been increasing with traveller volume peaked to more than 290,000 per day over the recent weekend (29 to 31 July). This has surpassed the highest weekend travel volume recorded during the June school holidays (278,000 per day), Vesak Day (224,000 per day) and Good Friday (149,000 per day) weekends.
ICA expects continued heavy traffic this coming weekend with the National Day public holiday on 9 August (Tuesday). Travellers should expect delays from 5 August (Friday) to 10 August (Wednesday) and are advised to adjust their travel plans, where possible, to avoid being caught in traffic congestion.