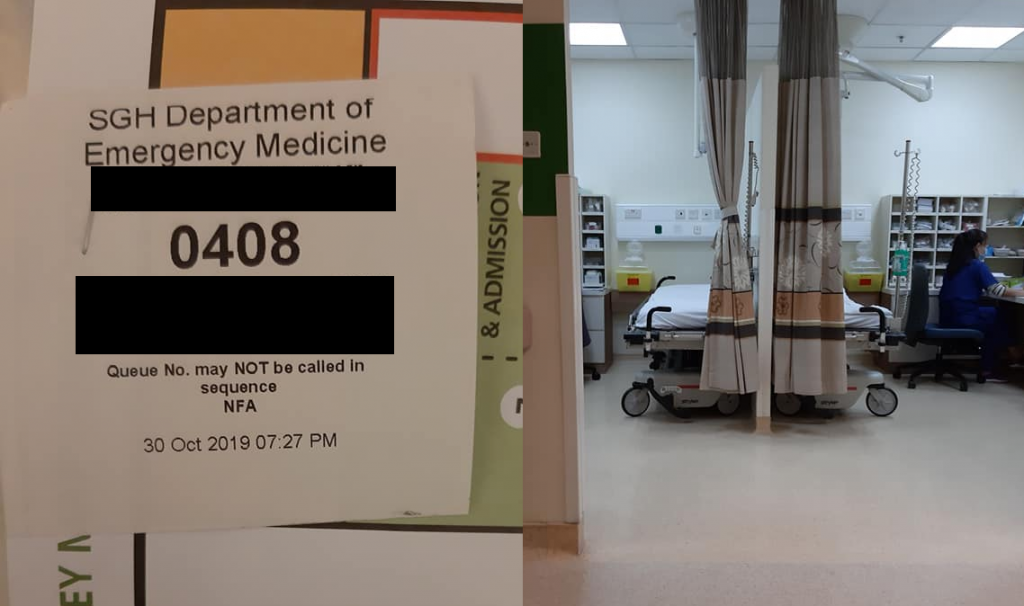 A netizen took to the internet for an incident that happened at SGH A & E yesterday evening.
Her Facebook post below:
This hospital the doctors are simply
IDIOT!! ,a cancer patient was told that the waiting time was 3 to 4 hrs.
She waited as she came alone on a wheel
chair but due to that her back pain(pain on the nerves)she unable to lay flat
on her bed not to say to sit long on the wheelchair.
she ask nurses for a blanket to place
below her hips to reduce the pain and continue to wait despite other patients
who still can walk around asked the nurse to be see ist.
But simply they ignored the cancer
patient who is in unbearable pain and ask her to wait for 4 more patients
ahead..
"WHAT IS this A & E you let
patients who are in your favour to cut be see ist you let those in bad pain to
wait on.
Facebook post by: Celes Liang