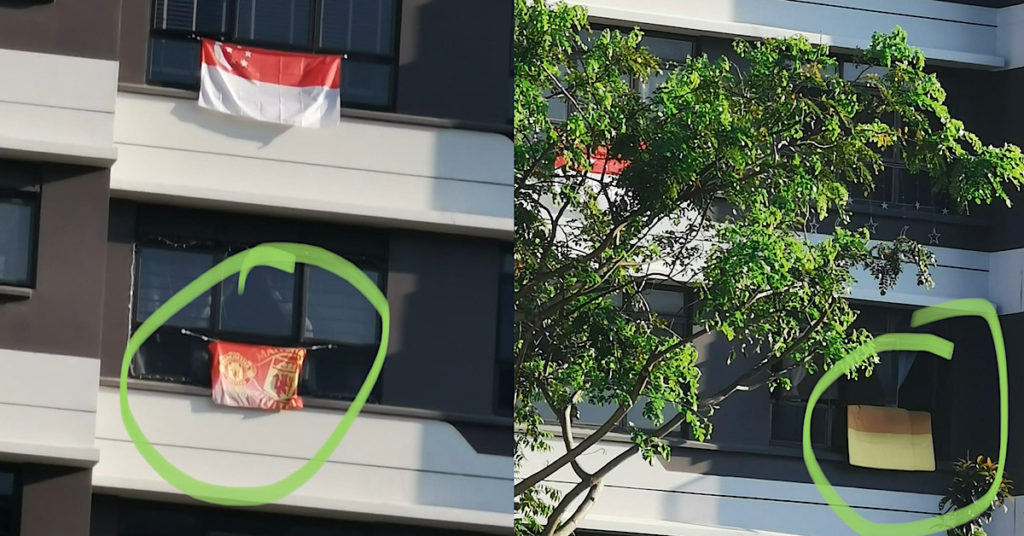 A netizen has taken to Facebook to show her displeasure against some residents who have hanged a Manchester United flag and also an Indonesian Flag outside their window.
Some other netizens have said that the alleged "Indonesia flag" and "Man Utd flag" is not a real flag but bedding cover, while others have said that these people should be punished for hanging something else other than the Singapore flag.
Given that this is Singapore's National Day month, it is rather insensitive and uncalled for for people to joke like this and if it is really just linen hanging out to dry, it is really bad placement.
Here are the pictures of the alleged flags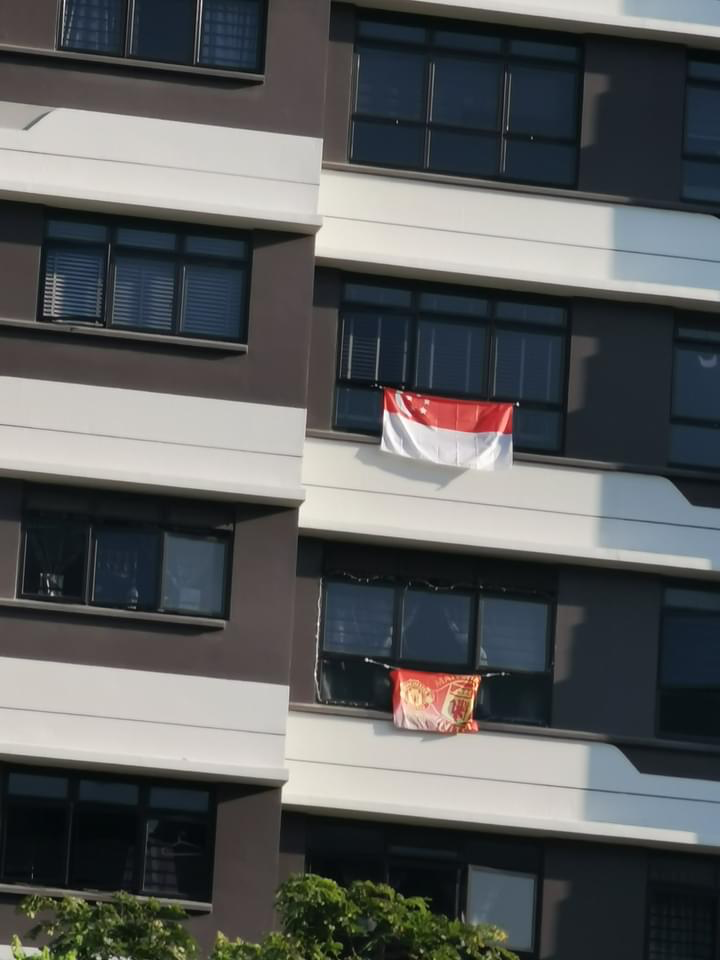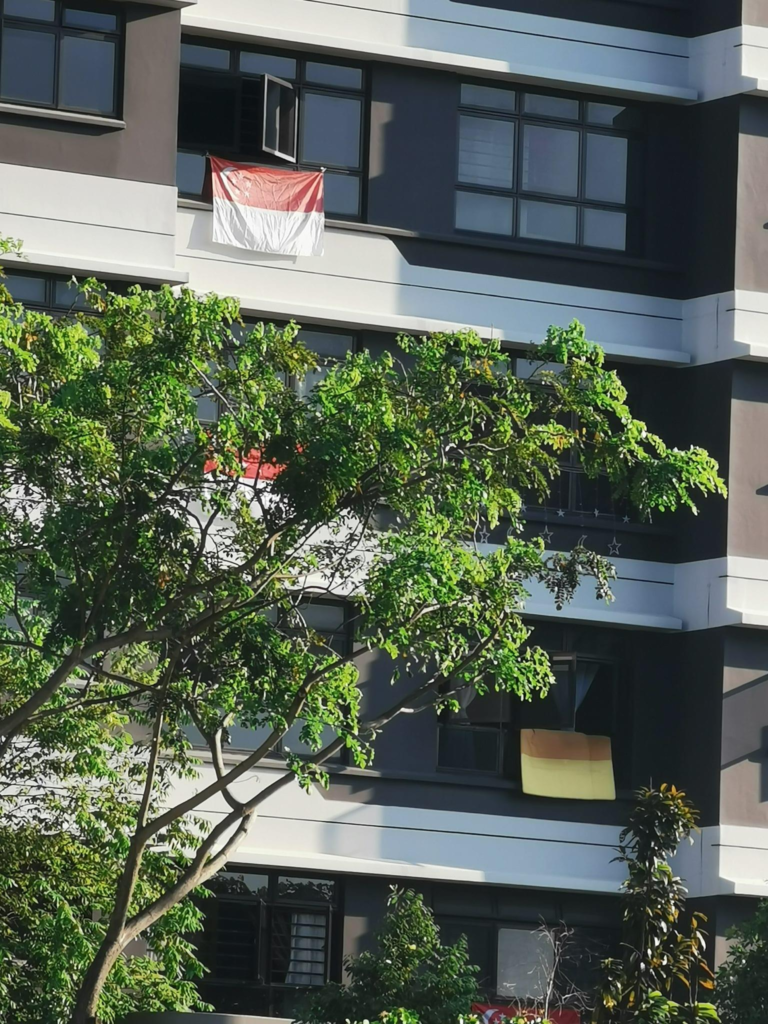 Image source: Complaint Singapore Facebook