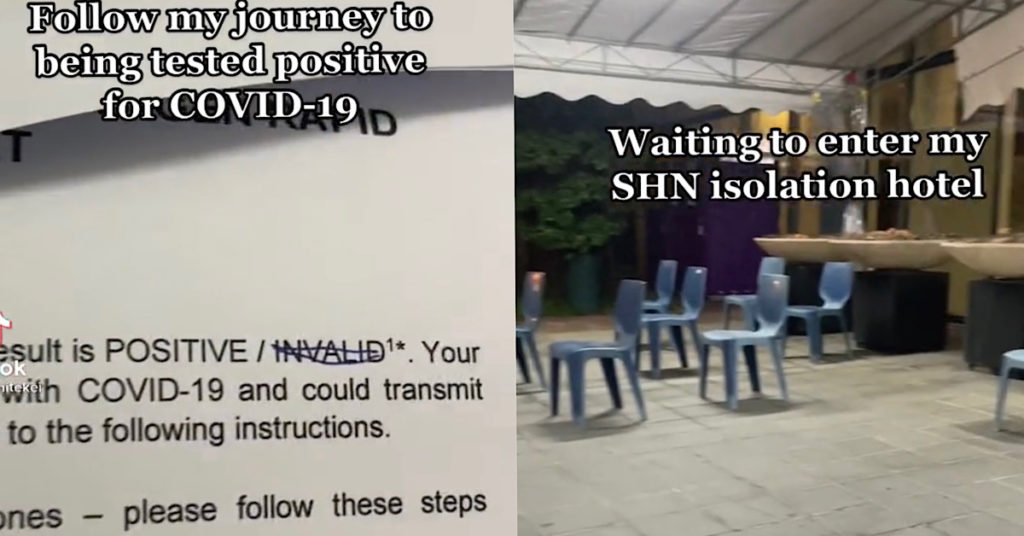 A netizen shared a Tiktok video of the events that happened after he/she was tested positive for Covid-19.
The netizen was given a document stating that the test result is positive, and then waited in an isolation room for the ambulance ride to the stay home notice (SHN) hotel.
After reaching the hotel, the netizen waited to go into the assigned room.
Full video loading…
Image and Video source: @infinitekei Tiktok