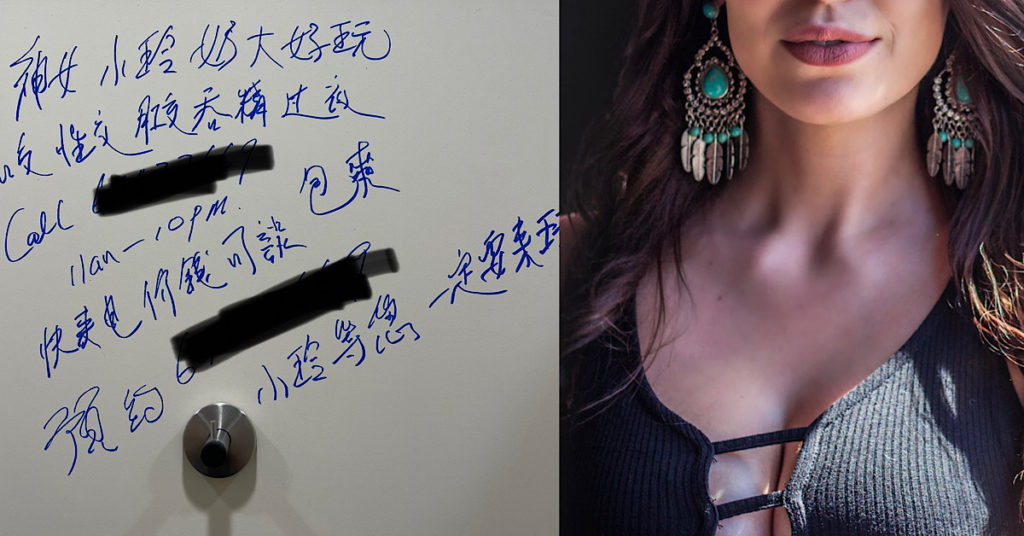 A netizen has shared with us what he spotted while using the loo at an undisclosed shopping mall.
While doing his business, he noticed some scribbling in Mandarin on the toilet door for a s*xual services advertisement.
He says that he did not expect to see people still advertising by vandalising the toilet door as most of these type of adverts has moved to online platforms such as WeChat.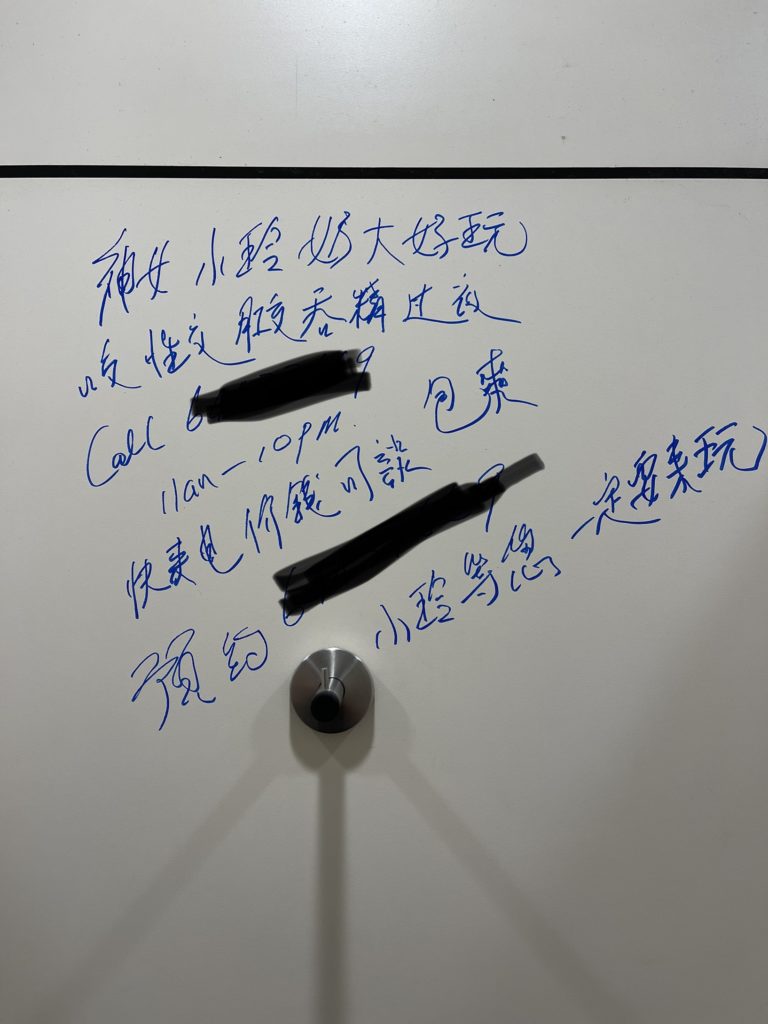 Image source: unsplash.com & anonymous netizen