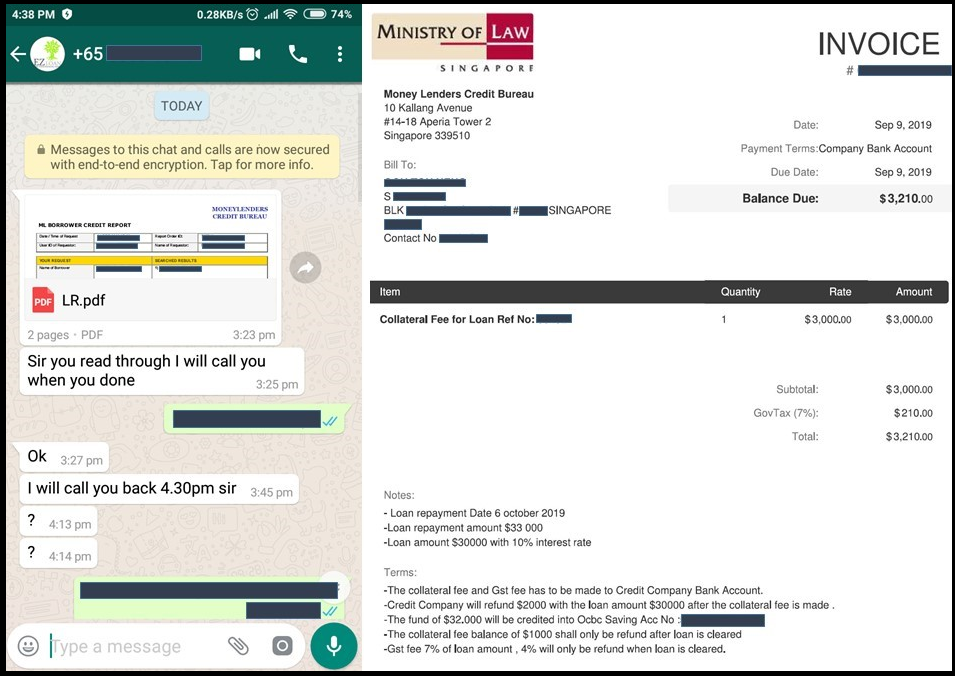 The Police release a media report, warning the public on a new types of scam. The scammer first text messages victims and offer them loans.
At least 20 reports were made for such scams and the total amount scammed is around $110,000 so far.
After the vitims agrees to the loans, he will then be send an invoice by scammer to pay for a deposit along with 7% GST.
Below are the details by the police
Once the victims responded to the text messages, the perpetrators would typically send victims PDF documents, purportedly from the Ministry of Law and/or Monetary Authority of Singapore, informing them that they are required to pay a deposit sum and 7% GST for the loan amount, before the loan can be approved. The intent is to deceive the victims into believing that they are corresponding with a licensed moneylender. In some cases, the victims received another PDF document informing that the loan request had been processed. When these victims declined to make the payments, the perpetrators would harass them by claiming that the loans have already been approved and that they had to pay a processing fee to cancel the loans.