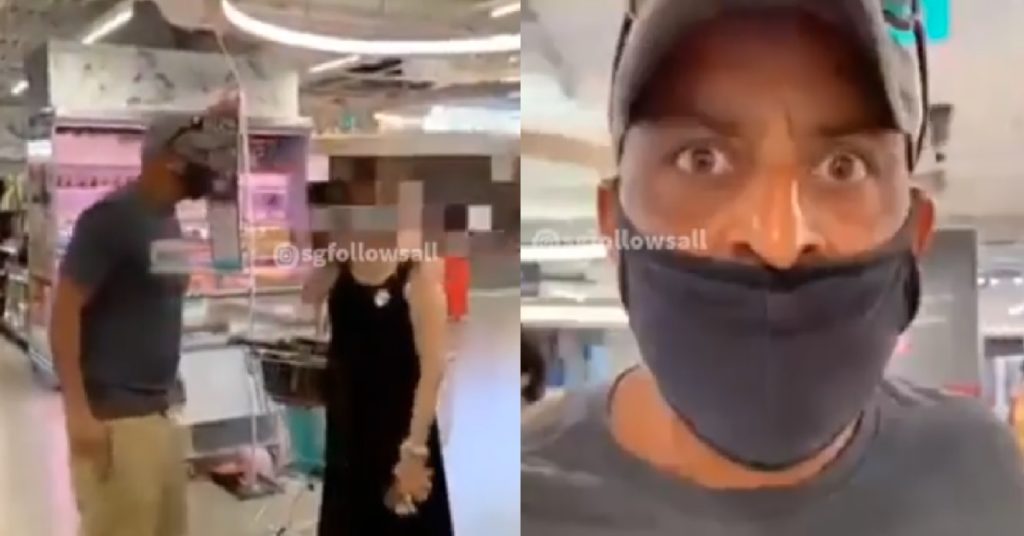 A netizen shared how a woman politely asked a man to put on his mask but the man allegedly yelled at her and said that he is rich.
He also allegedly threatened to punch the woman and asked for her badge.
Here is the story:
"Just wanna complain this guy, the lady politely asking him to put on his mask but he yelled at her claiming he's very rich
and he also uses a harsh words tried to threaten the lady to punch her
he even asked the lady if she's an officer to do it ,and asked where's her badge ?
we did a police report but the guy had left before the police came and they already can't find him.
I mean during this pandemic try to care about other people you may not have any symptoms of Covid but who knows you're already spreading it …
(Chrisha P)"
FULL VIDEO LOADING…
Image and video source: @sgfollowsall and Chrisha P (story submission)