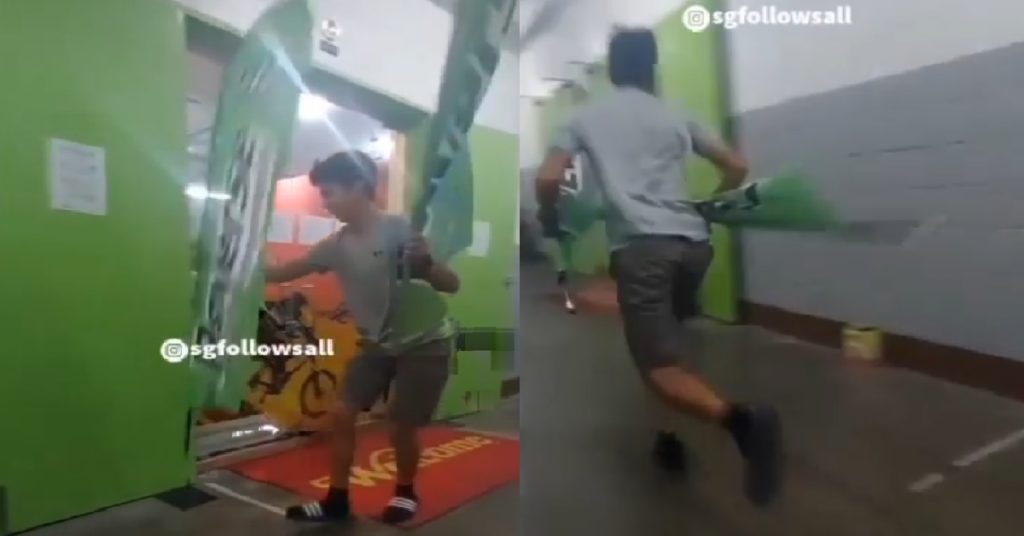 A video emerged online showing yet another YP taking part in the infamous "devious licks" challenge, where teens take videos of themselves stealing things and posting them on TikTok.
In this video, a YP was seen peering into a bicycle shop to see if anyone has seen him.
After making sure that no one saw him, he then stole two of the flag banners outside the shop and ran away with them.
FULL VIDEO LOADING…