Minister of Health Mr Ong Ye Kung has recently shared on his Facebook page about his visit to one of the paediatrics vaccination centre in the midst of preparing for vaccination of our children population to begin.
It is set to vaccinate up to 1,000 children a day.
Safe for children
Minister Ong also added that clinical trials have shown that vaccination is safe for children and 300,000 children in Singapore aged between 5 to 11 will stand to benefit from the greater protection that the vaccines will bring to them.
A lot of care have also been put in to design the vaccination centre to clearly mark out the differences in the child and the adult lanes.
Even computers that are used to input the child's records are marked with a big superhero sticker.
Staff paediatrics trained
Staff employed at the centre are paediatric vaccination trained and paediatrics experts will also be present to give support to each paediatric centre.
Adults will be allowed to accompany their children at the centre.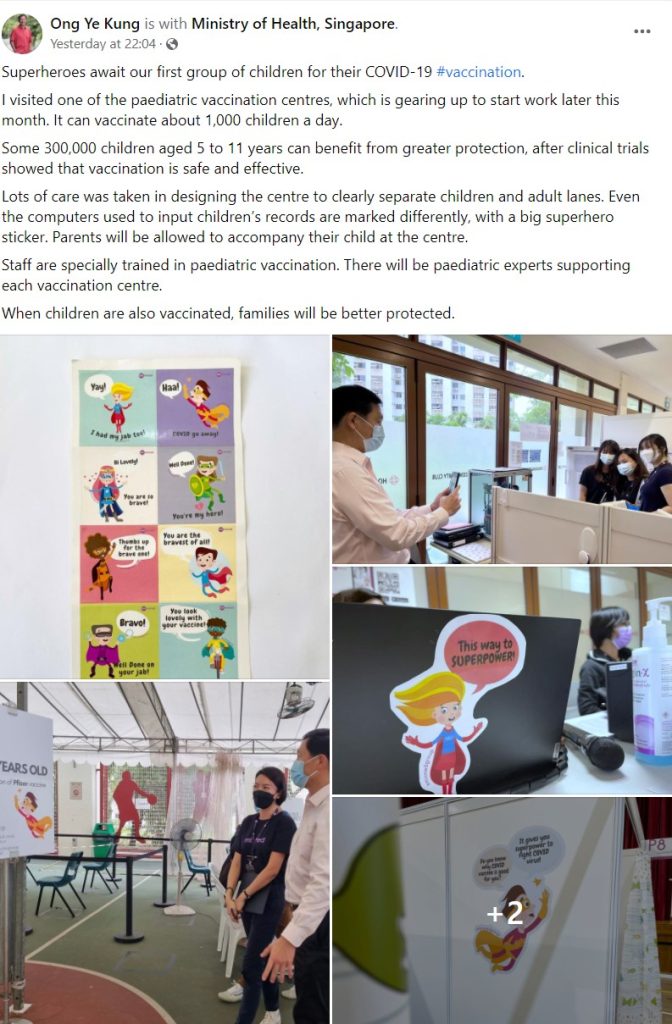 Photos of the visit
Image source: Ong Ye Kung Facebook