non Finance, non loan, non property, non banking, non credit card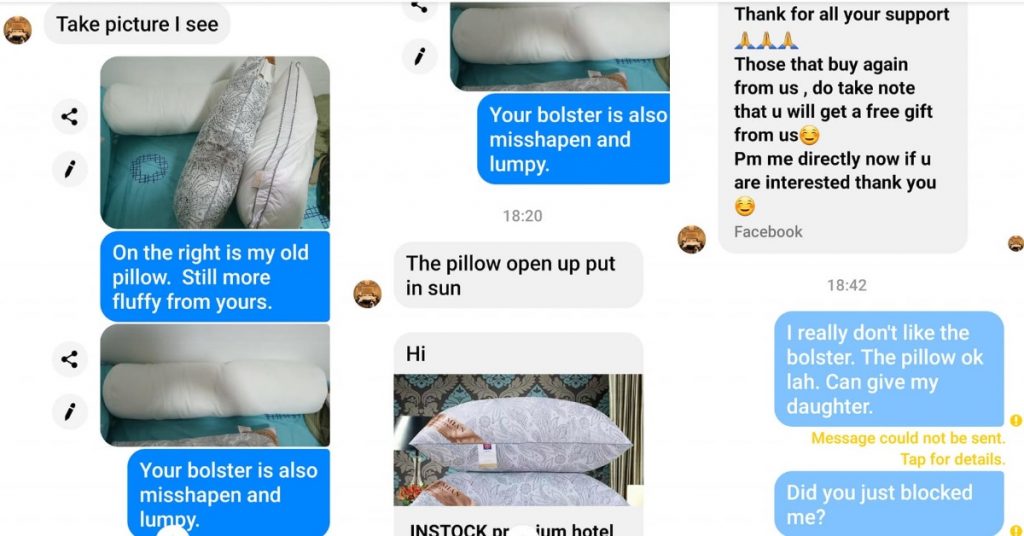 A Facebook user shared her unpleasant experience with an online retailer. According to her post, she had bought some pillows from an online retailer. The pillows were advertised to have the same quality as those used in a 5 stars hotel.
However, it is not how it turns out as it is supposed to be. The pillows received is completely different from how it was described in the retailer description. The pillows even come with a strong medication oil smell.
The FB user decided to feedback to the seller the pillow is not as fluffy as it looks and the bolster is misshapen. After that, the seller only replied to her was "The pillow open up put in sun'. The seller then blocked her right after that.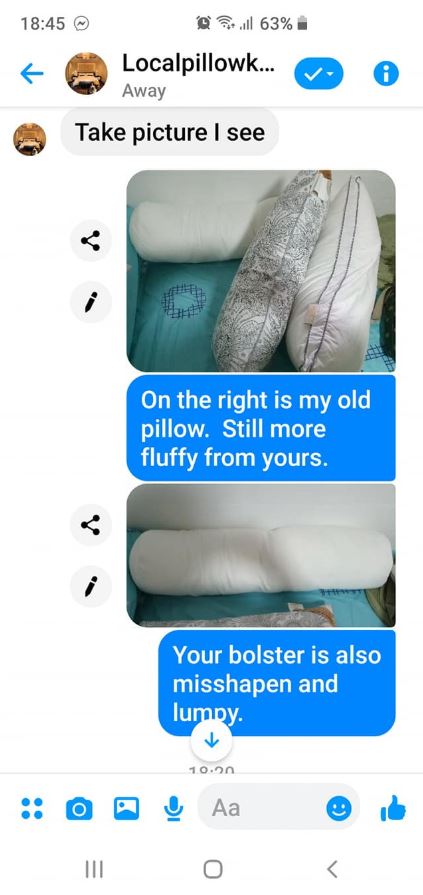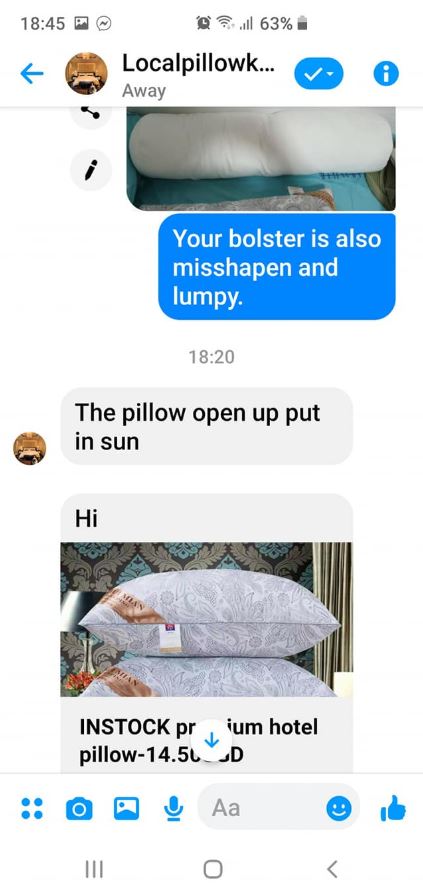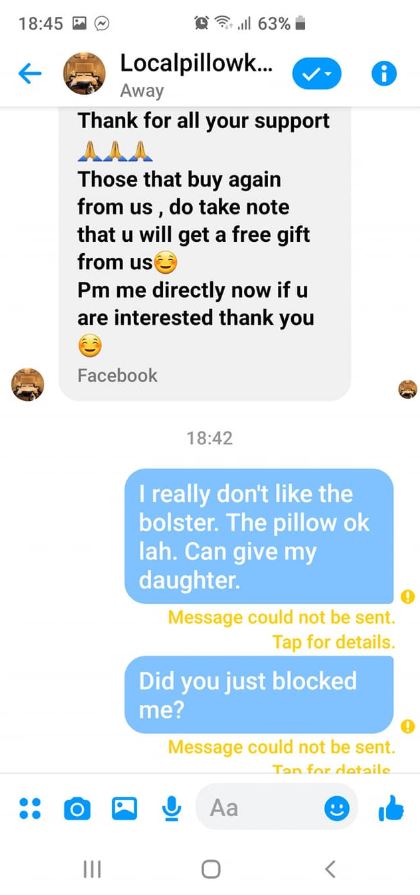 In her post:
"PSA. Please be aware of this cheat. Claim to be hotel-grade pillows. Maybe 1* hotel lol. The bolster even worst. Vacuum packed while being folded into 2 and when you open it got a strong medicinal oil smell. The bolster is lumpy and bad quality.
Naturally,after I feedback to them they block me."