non Finance, non loan, non property, non banking, non credit card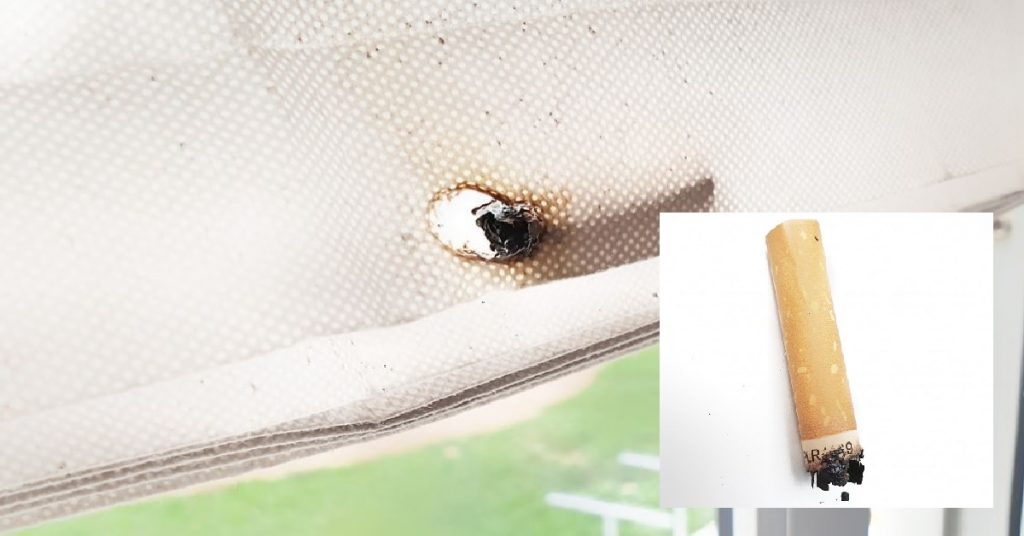 Facebook user Sunil Subas posted the following complaint online about his neighbour in Boon Lay.
Apparently his upstairs neighbour has been throwing his cigarette butt out their window (more commonly known as LITTERING) and it landed on his kitchen window, causing a small burn on his kitchen window blind.
This has allegedly been happening repeatedly for a long time now.
Sunil mentions that on previous times, the cigarette butts have landed on his clothes, towels (that he hangs out to dry) and sometimes even landing swee swee on his bamboo poles.
There were a few times the cigarette butts even flew into his home.
He states that it is a fire hazard not just for him but the entire building as well.
He has tried to reach out by putting notices at common areas but it seems like his antagonist hasn't seen it.