Scientist has confirmed that the deadly coronavirus began at an exotic animal market in the city of Wuhan.
Scientists and doctors with the Chinese Center for Disease Control and Prevention found out that the virus is similar to pneumonia, and the test indicated that the deadly virus came from the animals and spread to humans at the Huanan Seafood Wholesales Market.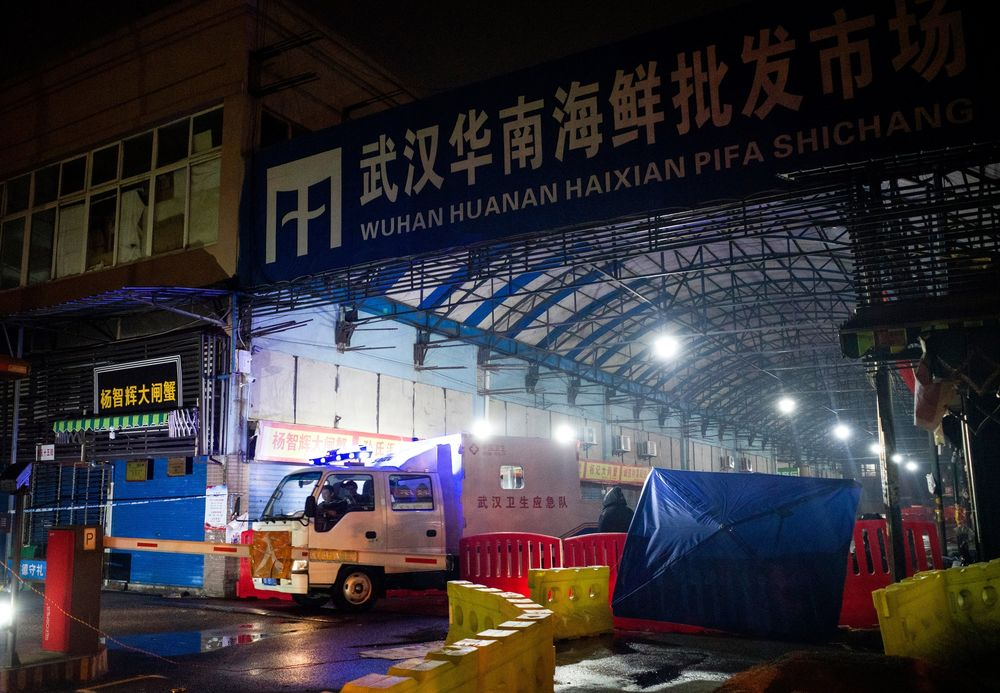 Before the market was closed down by authorities, the following animals were sold
wolf puppies
foxes
bats
rats
peacocks
and many more, refer to the images below, this is the menu for exotic food in Wuhan. Look at the animal pictures and you will understand! The numbers are written are prices!!!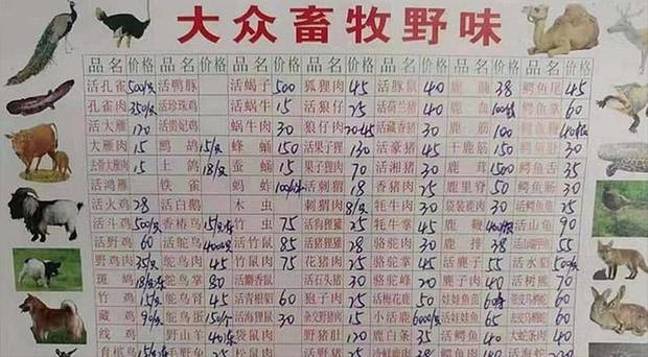 "Thirty-one of the 33 positive samples were collected from the western zone of the market, where booths of wildlife trading concentrated," the CDC said, according to the news outlet. "The result suggests that the novel coronavirus outbreak is highly relevant to the trading of wild animals."
The virus has killed 80 people so far and infected more than 2,700.