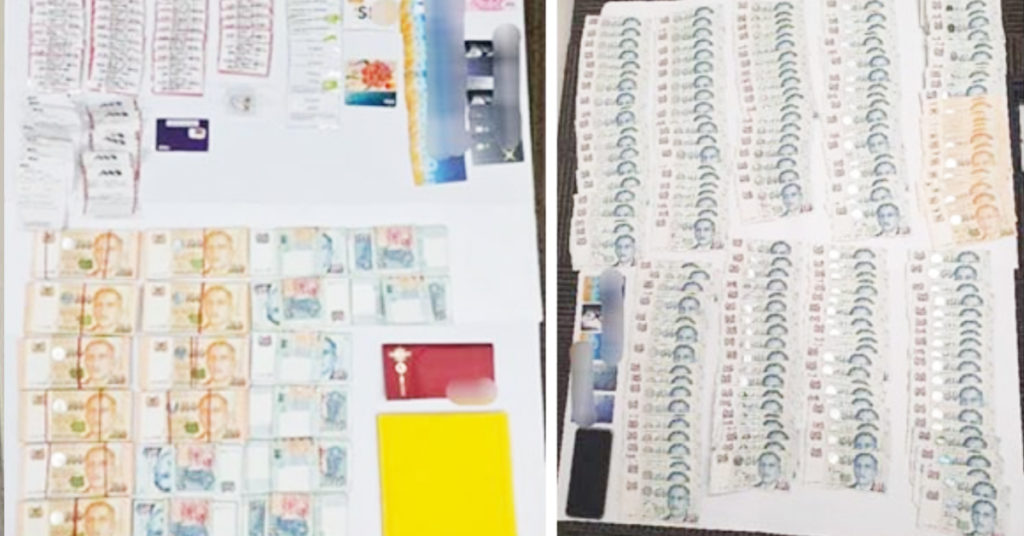 Five men and two women, ages 22 to 63, are being investigated by the police for their alleged role in helping an unlawful moneylending organisation.
Officers from the Criminal Investigation Department launched simultaneous raids at various sites around the island on September 15 and 17, 2021. According to preliminary investigations, the illegal moneylending gang is also suspected of committing loan frauds in Singapore.
Cash totalling $82,000, over 100 ATM cards, and many cellphones were confiscated as case evidence during the investigation.
A 45-year-old man will be accused in court of aiding an unauthorized moneylending company under the Moneylenders Act (Revised Edition 2010).
For first-time offenders, the offence entails a sentence of up to four years in jail, a fine of between $30,000 and $300,000, and a maximum of six strokes of the cane.
The case against the remaining six individuals is still being investigated.