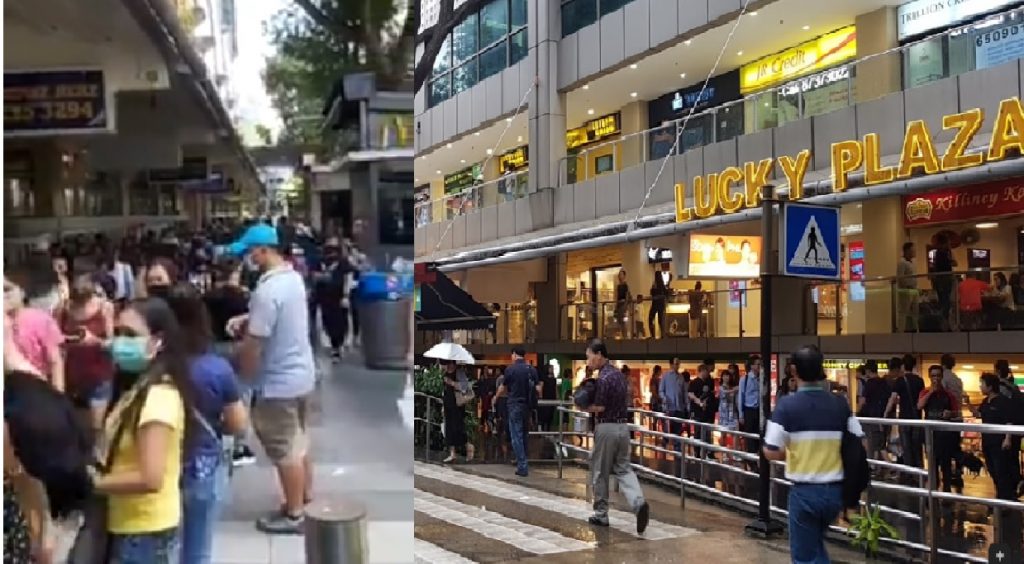 A video of domestic workers queuing up in long line for money transfer is circuiting on social media.
The incident happened last Sunday (May 31). From the video, no social distancing is observed. The domestic workers can be seen chatting happily with their friends while waiting in line.
This is not acceptable as it might increase the risk of the domestic worker getting the virus. The remittance provider should have ensured that social distancing measures were in place.
As many Singaporean families hired domestic worker to help them with their daily household chores, it will cause higher risk to the families they worked for in an event if they were to get contracted with the virus.
Video Loading…