A post seeking witnesses for an alleged hit and run incident has been recently uploaded onto Facebook.
The netizen who uploaded the post is the owner of the vehicle involved in the hit and run accident which purportedly happened at Block 505, Ang Mo Kio Avenue 8, near the coffeeshop.
The owner added that her vehicle was parked at lot 626 for two days, between 16 Nov and 18 Nov, as she was serving home quarantine.
After ending her home quarantine, she got a shock when she went back to retrieve her car only to find out that her car had been damaged on the driver's side at the headlight area.
Base on the colour of the scratches around the damaged side, the owner believes that the vehicle that hit her is likely white or light grey in colour.
The owner greatly appreciates if any witnesses or anyone with cam car footage of the incident can come forward to inform her and thanks them in advance.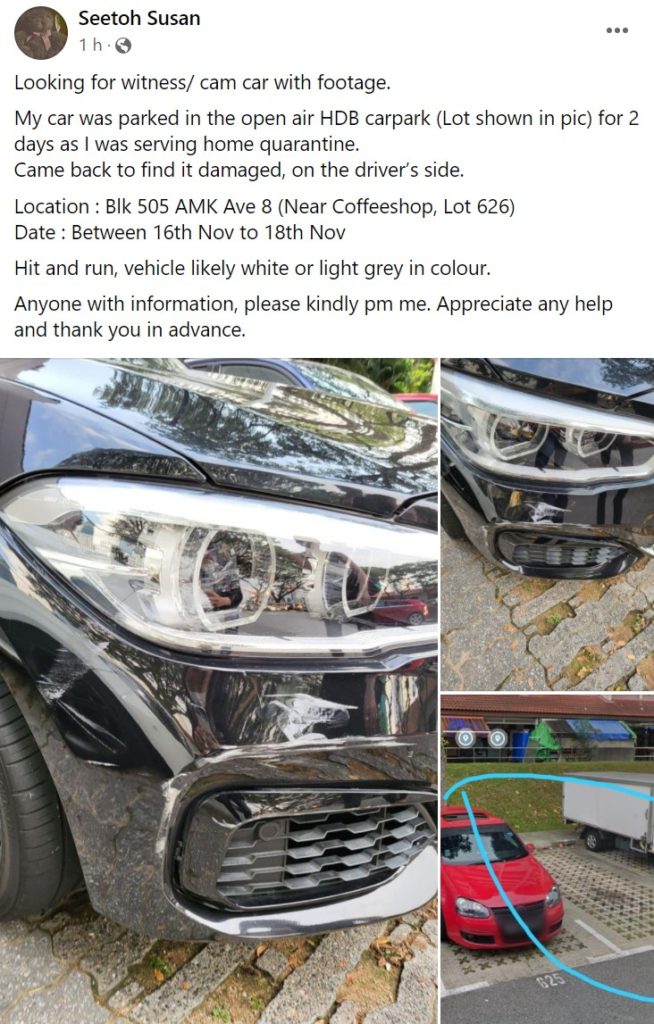 Image source: Seetoh Susan/Complaint Singapore Facebook