A Grab driver by the name of David Yao shared a post on a group for private hire drivers on a pleasant experience in which he experienced while doing his job during the Chinese New Year festivities.
He shared that a female passenger which he had picked up gave him an ang bao of $80, pleasantly surprising him as he did not expect to get an ang bao from passengers anymore and furthermore he feels that the amount inside received from the passenger who is a 'stranger' in this context is very generous.
Based on an unofficial guide for ang bao rates in Singapore, a 'stranger' usually gets $4-$10 and an amount like $80 is usually only for closer family, relatives and friends.
Here is the netizen's post
"Nv expect to get any angbao anymore.
Surprise to get one today and even more surprise this lady pax is so generous"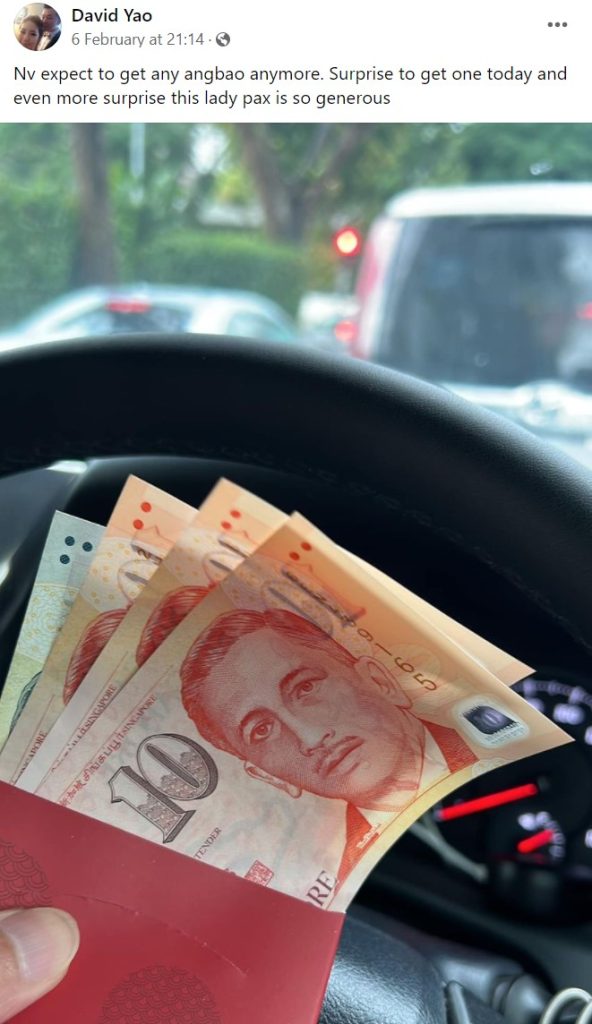 Comments from fellow drivers
Other drivers also commented in the comments section, expressing their joy at seeing Yao receiving a red packet of such an amount.
Some comments were also salty and teasing the driver.
Here are some of the comments:
She took the wrong ang bao 😏😏😏
Elsewhere her family member is surprised that she received an 8$ ang pao.
Waiting someone comment, "U put in urself is it?"😬
don't expect Hong baos, I don't think the pax so generous gives you so big, its only photo, just see it, don't be surprised if he's the one putting it and take pictures just to show off
if u want angpao every chinese pax up pickup greet them hcny w 2 mandarin oranges u see ur luck of getting angpaos big or small chances will be much higher.
I also got but one zero less
Ownself direct and act is it
Some of them also showed photos of what they received from passengers.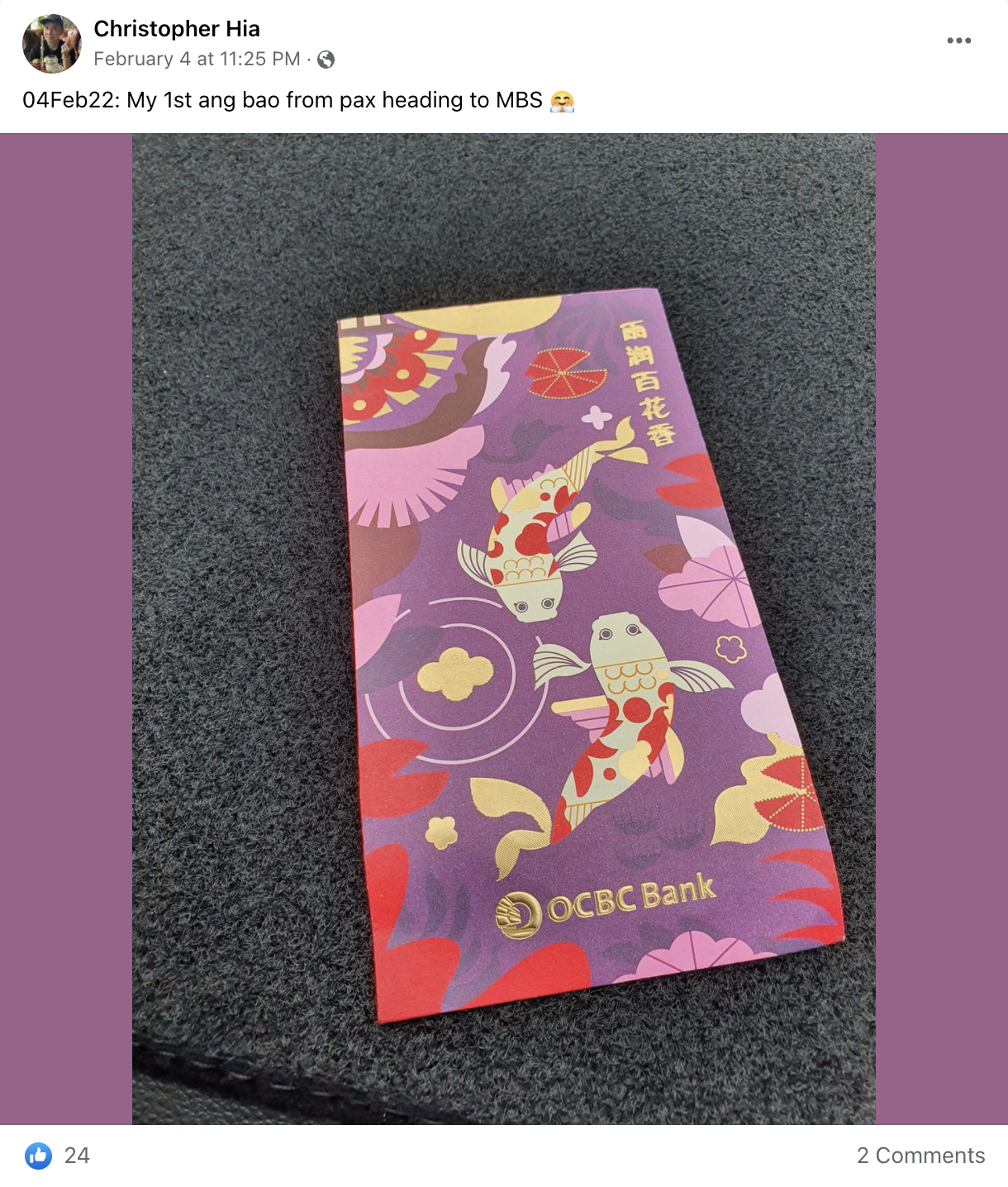 Image source: PHV drivers group