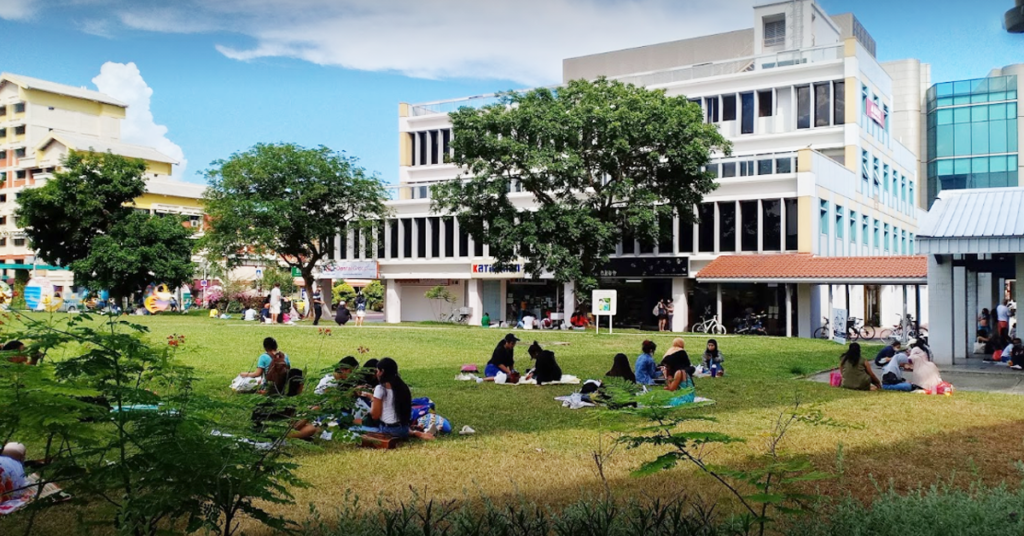 A netizen sends in a photo after witnessing many people gathering near Tampines interchange for a picnic.
The netizen said that the people having picnics are mostly foreign workers and said that they often gather on weekends and crowd at the Tampines Interchange area.
The netizen said:
Just not long ago we got a cluster at Tampines Interchange, these people still gather at this area of all areas and most of them are not even wearing a mask despite not eating.
They not scare, I scare. I stay in this area, I no choice need take the bus to work. I wish they can disperse from this area to prevent unnecessary social activities. The worse thing is most of them are not wearing masks.
Some of them I believed are foreign domestic workers which each come from a separate household. I wish they can be responsible and avoid gathering like this.