non Finance, non loan, non property, non banking, non credit card
In the midst of Tan Tock Seng Hospital battling the most active and biggest cluster of Covid-19 cases in Singapore, Prime Minister Lee Hsien Loong took to Facebook to offer our battle-weary healthcare warriors some words of encouragement.
PM Lee said that it has been a tough period for many, and especially so for TTSH staff, who have been fighting Covid-19 and discrimination from the public.
He wrote that all of us have been fighting the pandemic for more than a year now, but we cannot let setbacks divide or wear us down; because if we lose our unity, the virus has won.
He summed up his post with a heartfelt message to the staff of TTSH, asking them not to lose heart, and that Singapore is with them.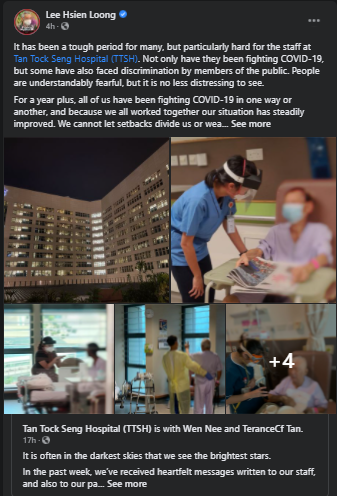 This was in response to Tan Tock Seng's Facebook post, showing our healthcare heroes on the throes of battle, selflessly risking themselves to care for their patients.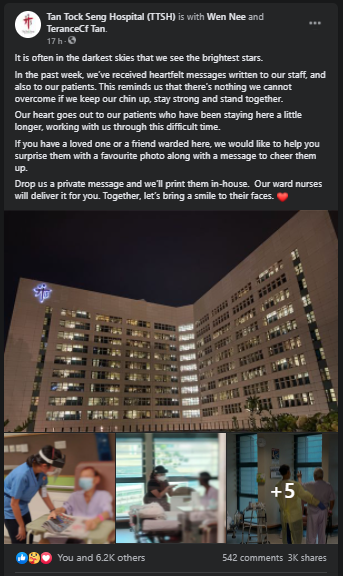 Images source: Lee Hsien Loong Facebook and Tan Tock Seng Hospital Facebook