non Finance, non loan, non property, non banking, non credit card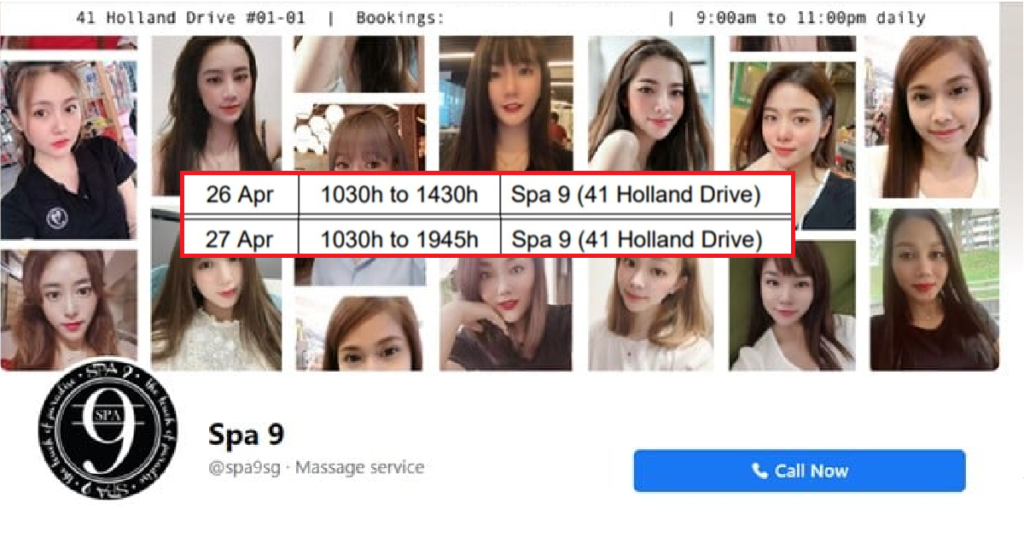 The police said that a massage outlet at Holland Drive had been issued a notice of composition, which requires a payment, like a fine.
This was because the establishment had failed to inform the police that one of their staff members had tested positive for Covid-19.
The afflicted staff member was reported as positive on 1 May, but the Police Licensing and Regulatory Department (PLRD) were reportedly not informed about it.
Although the police stopped short of identifying the spa, the MOH previously reported a 22-year-old female Malaysian who worked as a "spa therapist" at Spa 9 at 41 Holland Drive, had tested positive for the coronavirus.
The police reiterated that if any staff or customers at massage establishments tests positive for the virus, their operators must stop operations immediately and inform PLRD.
Failing to do so will be an offence under the Covid-19 (Temporary Measures) Act.
Image source: Spa 9 on Facebook