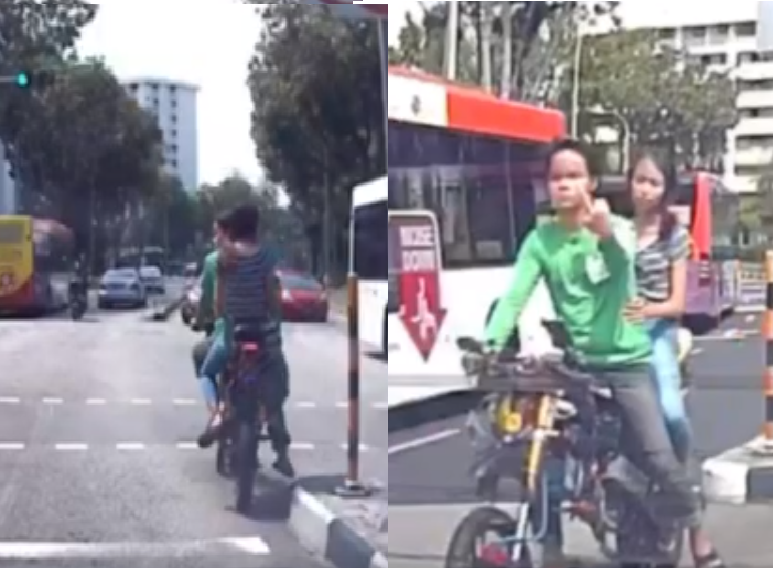 A men was spotted riding together with a girl on the road, seems to be riding what appears to be an illegally modified bicycle. The rider rode on the road thinking his a motorbike.
When a car drove past him and gave him a horn, The rider gave the finger. The incident happened on the 3rd of November 2019 along Bedok Reservoir road.
I hope you don't get yourself kill or put someone else daughter in danger.
In the video uploaded by SG Road Vigilante, it appears that the device he was riding on is not registered as it does not have a number plate on it.
Only registered electric-assist padel bicycle that is approved by LTA can be used.