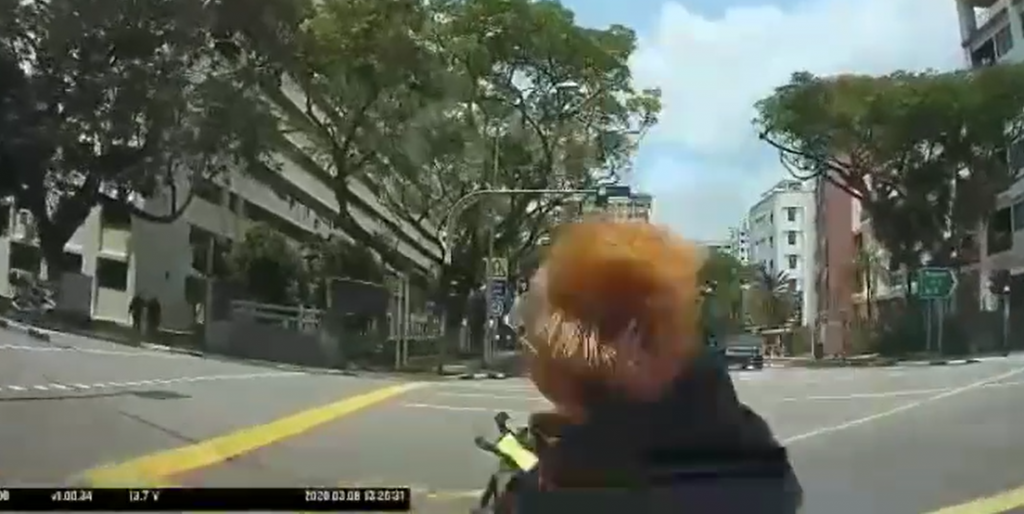 A PMD user was knocked down by a car when the traffic light for car is green.
Dashcam footages of the incident have been submitted online and the video shows the drivers encounter with the PMD rider who appears to be unharmed.
The incident happened on that 8 March at around 1.25 PM at Woodlands Avenue 1
As seen in the video, the PMD rider could still stand up and walk on his own, right before the PMD rider was knocked down, he was looking at his phone.
Full Video: