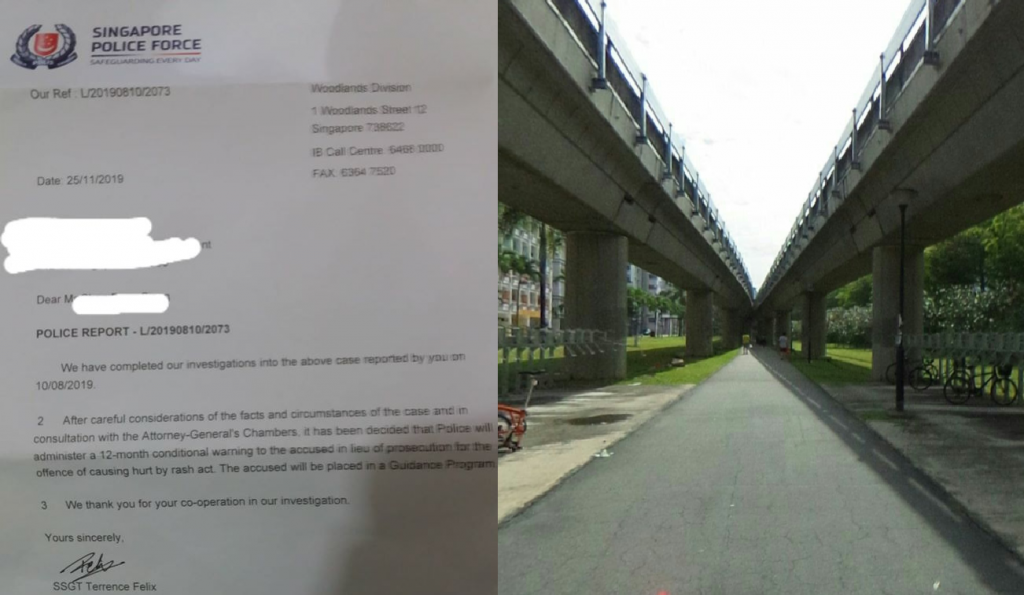 A 3-year-old girl was injured by a PMD rider about three months ago. The father lodged a report with the Police on the 10th of August 2019 but ended up getting disappointed by the result of the case.
The father of a 3-year-old girl waited for three months to find out that the PMD user that hurt his daughter will not be prosecuted but instead was given a 12-month conditional warning.
What is a conditional warning?
The accused must sign a document stating that within the 12 month period, the accused must remain crime-free.
If the accused commits any crime in the 12 month period, any new offences will be prosecuted together with the initial offence.
Text in Police Letter (In case you can't see it)
"
We have completed our investigations into the above case reported by you on 10/08/2019.
2. After careful considerations of the facts and circumstances of the case and in consultation with the Attorney-Generals Chambers, it has been decided that the Police will administer a 12-month conditional warning to the accused in lieu of prosecution for the offence of causing hurt by rash act The accused will be placed in a Guidance Program
3. We thank you for your co-operation in our investigation
"